Hello, everyone!
I decided to redesign my monthly newsletter and create something which you can use from top to bottom – the newsletters are going to be full of teaching tips and Bitmojis!
I hope you are doing well and that you have adapted to teaching online. I have been doing the distance learning 'thing' for 7 years now and I am still learning. I am saying this to tell you not to worry – nothing can be learned in a day and do not try to control everything. Enjoy with your students and family and STAY HEALTHY!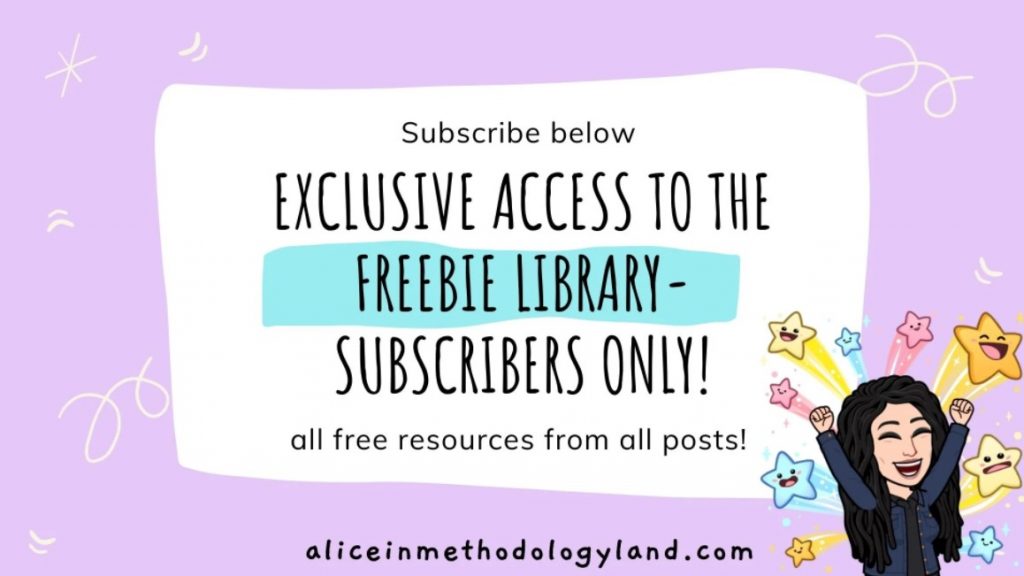 Click

here

to explore my store where 99% of materials are forever free!
All the materials except lesson plans and 30+ page interactive activity books will be free FOREVER! Why? Because sharing is caring, and 2020 hasn't been kind to all of us. Please consider donating so I can keep making FREE materials for everyone and keep my website open for all of you.

Don't forget to leave a review when you download materials! It's just a minute of your time and it means a lot to me.
P.S. The store and the freebie library are not the same thing – the freebie library has some extra materials like conference presentations and webinar recordings which are not available in the store ✨
The subscription link for the store is below my bio in every post. 👇