Hello, my dear colleagues! This post will shed some light on how can you use Facebook for networking
Why should you join teacher groups on Facebook?
The quality of your teaching can improve by sharing your knowledge or by asking other teachers to share their knowledge.
Connections-based learning is a legitimate approach to learning and plenty of research has confirmed that teachers can develop professionally through connecting with other educators and networking.
When you join teacher groups you will be able to use Facebook for learning – you will see posts on your homepage as you casually scroll down and you will learn seamlessly and without any special efforts.
Sharing is caring, so whenever you have a great idea – feel free to write it down in one of these groups!
Click on the question marks in the picture above to reveal explanations and tips!
20 Teacher Groups on Facebook
Some of these groups will serve more as a place to share and download free resources, and some of the groups will be more inclined toward sharing advice and answering questions. Whatever the case may be, you will find out when you join the groups!
Here are some steps you can take to connectwith educators easily.
Join a minimum of 5 groups.
Comment and engage with teachers daily!
I hope these groups help you connect more and learn about new methods and activities you can use in your classroom. If there is a group in which teachers collaborate and work together and it's not on this list – write it down in the comments below!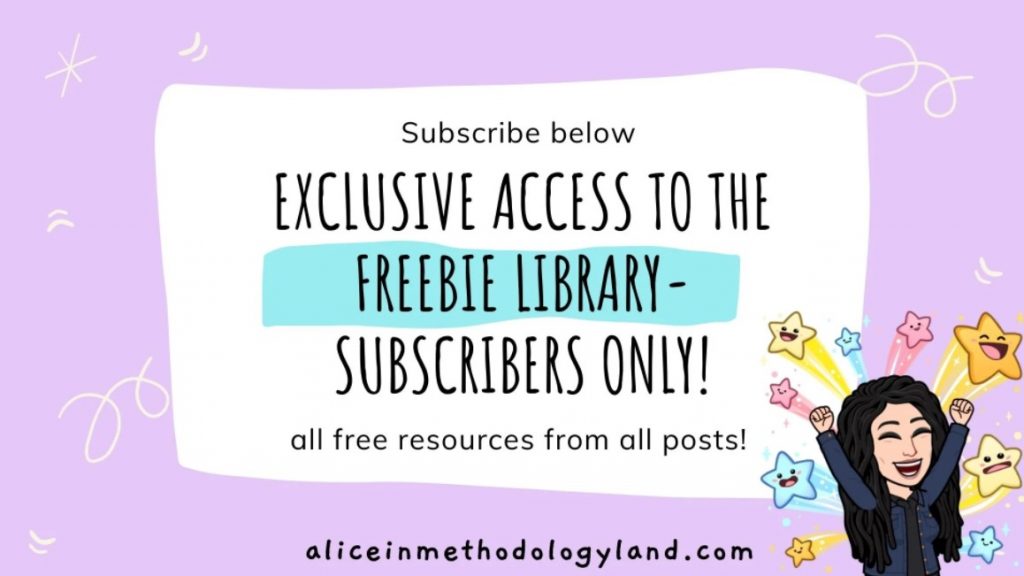 Click

here

to explore my store where 99% of materials are forever free!
All the materials except lesson plans and 30+ page interactive activity books will be free FOREVER! Why? Because sharing is caring, and 2020 hasn't been kind to all of us. Please consider donating so I can keep making FREE materials for everyone and keep my website open for all of you.

Don't forget to leave a review when you download materials! It's just a minute of your time and it means a lot to me.
P.S. The store and the freebie library are not the same thing – the freebie library has some extra materials like conference presentations and webinar recordings which are not available in the store ✨
The subscription link for the store is below my bio in every post. 👇