Hi, everyone! I currently have about 50 books for children in my home library, so I finally started storytelling! I hope to record one video every week. This week we have a video story by Michael Rosen – Dear Mother Goose storytelling!
If you are a child, enjoy the story! ⚡ I
If you are a teacher, here's an article for you where you can see how you can use this story face-to-face along with free digital material!
Mother Goose has a good idea to stop Humpty Dumpty from falling off the wall – and she helps lots of his friends too. Mother Goose helps Humpty Dumpty conquer his fear of falling, and Little Miss Muffet deal with an over-friendly spider as well as helping a whole host of other much-loved characters in this charming lift-the-flap book. Its witty, jokey letters are a nursery rhyme book with a twist from an award-winning author and illustrator team.
💙 All of the famous nursery rhymes characters wrote to Mother Goose with their problems that constantly repeat.
I am in love with this book, and I use it in many ways, and it is a part of my upcoming workshop on how to exploit lyrics for storytelling. ✨🎵
I hope you enjoyed this storytelling video for the Dear Mother Goose book by Michael Rosen and see you next week!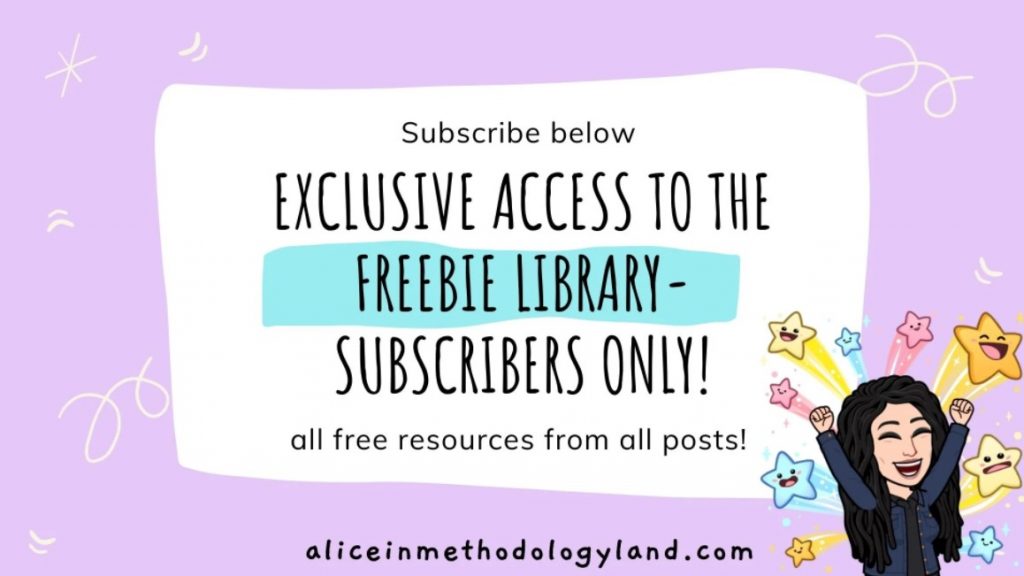 Click here to explore my store where 99% of materials are forever free!
All the materials except lesson plans and 30+ page interactive activity books will be free FOREVER! Why? Because sharing is caring, and 2020 hasn't been kind to all of us. Please consider donating so I can keep making FREE materials for everyone and keep my website open for all of you.

Don't forget to leave a review when you download materials! It's just a minute of your time, and it means a lot to me.
P.S. The store and the freebie library are not the same thing – the freebie library has some extra materials like conference presentations and webinar recordings which are not available in the store ✨
The subscription link for the store is below my bio in every post. 👇