How can we develop environmental awareness in our students – can it be in form of a project? Read on to see how we managed to squeeze ecology into the regular high school curriculum.
Project Cool Kids for Eco Beats educates students in elementary schools and high schools and helps them develop environmental literacy and awareness through a series of interactive and enticing workshops. The goal is to create proactive citizens of the planet and empower them to make a difference in their closest environment.
The project lasted for 4 weeks. We organized the workshops once a week. The topics ranged from pollution, endangered species, climate change to current green news and projects.
We offered a chance to the students to apply the learned content through various activities.
The pilot project took place in April and May in 5 elementary and high schools in Belgrade.
The project consists of 4 individual workshops:
Environmental pollution
Renewable energy resources
Biodiversity conservation and endangered species
Recycling
I participated in 3 out of 4 workshops because I was traveling to Miami to present at EdmodoCon. I really hope that I will get a chance to facilitate the recycling workshop next year since I missed it.
Volunteers run the whole project! All of the workshops were based on the content given by ImpactEco. The Ministry of Education accredited the workshops, and they were conducted informal education in a 45-minute format. The volunteers came from different content areas. They are all educated and eager to develop environmental awareness through their activities. Real eco-leaders!
We conducted the workshops in October and November 2019 Smart Gymnasium – an IT-oriented high school in Novi Sad, Serbia. Stay tuned for more news and more detailed articles about all the workshops, including teacher and student testimonials.
What do you think about approaching the development of environmental awareness through interactive workshops? Have you ever volunteered in a green organization? Write in the comment section!
Let me know in the comments or via the contact page what do you think of this topic. Which methods and activities do you use? How can we make classrooms without borders and promote interculturalism?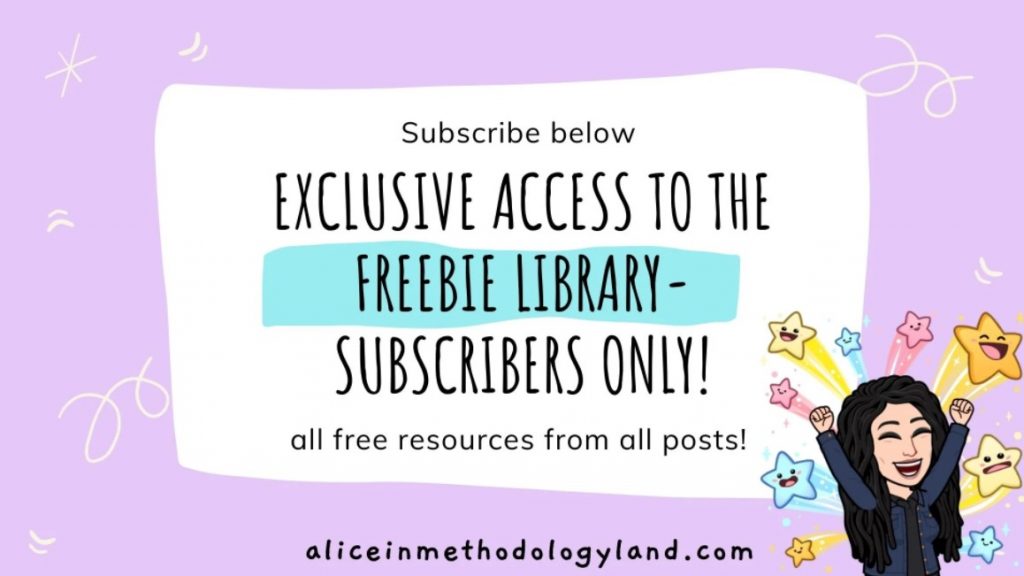 Click here to explore my store where 99% of materials are forever free!
All the materials except lesson plans and 30+ page interactive activity books will be free FOREVER! Why? Because sharing is caring, and 2020 hasn't been kind to all of us. Please consider donating so I can keep making FREE materials for everyone and keep my website open for all of you.

Don't forget to leave a review when you download materials! It's just a minute of your time, and it means a lot to me.
P.S. The store and the freebie library are not the same thing – the freebie library has some extra materials like conference presentations and webinar recordings which are not available in the store ✨
The subscription link for the store is below my bio in every post. ?