Preparing for big international conferences where you will present your research can present a daunting quest for most people. This is why I decided to practice more than I usually would. For my first international conference, by hosting a webinar with the same presentation, I planned to use at the conference. I conducted this research with my colleague Nevena Marković and the main topic revolved around teaching young learners English using the CLIL approach while also seamlessly using the benefits of the CLIL approach to developing their 21st-century skills.
Webinar summary:
Teaching young learners English following the CLIL methodology has many benefits. Join this webinar presentation about theme-based instruction, 21st-century skills, and why it is important to integrate content into language learning in the critical age of development and cross-curricular teaching, along with a theme-based unit that will be analyzed and used as a practical example for the CLIL methodology.
I will go through the major questions of this webinar and our research through questions and short bullet point-answers. For more details, watch the webinar recording, or read our research paper.
1. What is innovative education?
The framework of innovative education in our paper consists of:
Theme-Based Instruction;
The Multiple Intelligence Theory;
21st century skills in teachers;
21st century skills in students.
In which aspects of education can innovation be applied? In our research, we focus on:
Instructional design;
Teaching methodology;
Teacher professional development and skills.
2. What are the crucial teacher competences in the 21st century classroom?
The most important roles of the 21st-century teacher are:
reflecting upon their lesson design;
constant communication with students, parents, and colleagues;
collecting feedback and implementing it into the future lesson plans;
the classroom setting predominately learner-centered.
3. When does teacher education end?
The correct answer is NEVER! Teachers are reflective practitioners, and as such, their learning process is ongoing and neverending.
4. What are the crucial student competences in the 21st century classroom?
Communication
How can we define 21st-century communication?
sharing information;
expressing thoughts and opinions;
listening to others and using verbal, written or multimedia messages as a means of communication;
overcoming cultural and language differences;
collaborative classroom setting;
open-minded;
focusing on the dialogue.
Collaboration
What are teachers doing in collaborative activities?
The main role of teachers in collaborative activities is to be an observer and a moderator.
What are students doing in collaborative activities?
In collaborative activities, students are active participants, they have their individual assigned roles, and finally, peer-teachers.
Creative thinking
What is creativity in thinking? Here are the aspects we consider in our paper:
brainstorming ideas;
thinking 'outside the box';
looking at an issue from different perspectives;
solving a problem with a sustainable and a creative solution.
Is creativity an innate quality and not something that can be learned?
Critical thinking
Critical thinking skills are observed through Bloom's Taxonomy.
Learner autonomy
Finally, learner autonomy is something that is often missing both in teachers and in students.
Postmethod pedagogy consists of:
Postmethod learners;
learning to learn by using different learning strategies;
incorporating learning strategies from more successful learners.
Postmethod teachers:
act autonomously within the academic restrictions;
develop their own eclectic methods;
continued development and self-reflection.
5. The Multiple Intelligence Theory
Here are some of the questions we answer in the webinar and our research:
What is the goal of the Multiple Intelligence Theory?
Are they just different aspects of human perception connected to performance in specific areas?
Do we all possess multiple intelligences?
How can we effectively use the Multiple Intelligence Theory in lesson design?
6. Content Integrated Language Learning – The benefits of teaching English followint the CLIL approach
What are the goals of CLIL:
being able to communicate in the target language;
developing intercurricular competences;
developing the collective knowledge of any learner.
Steps that need to be followed while developing a new lesson unit are:
selecting the topic, or choosing a text and then extract the topic from the text;
identifying the language focus;
setting the content objectives;
identifying learning strategies;
developing and properly sequencing the activities in the unit.
Theme-Based Instruction as the 21st century lesson design – the main instructional method in our CLIL lessons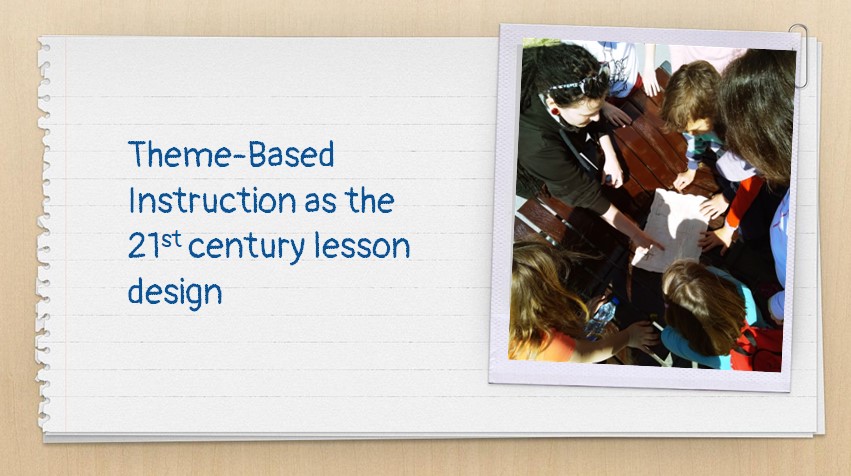 Essential TBI parts and activities are:
demonstration;
multimedia;
worksheets and language games;
grammar in use;
task completion;
projects.
7. Activity analysis
Activity analysis presents how 21st-century skills are developed in learners and the multiple intelligences these activities promote. All of the activities are part of thematic units, and they are based on the CLIL approach. Here is the activity and its short analysis:
We presented our research at the Faculty of Education in Jagodina, Serbia, at an international conference that discussed teacher competencies in the 21st century. This was our first major conference! We realized that educators develop best by networking and using Connections-based Learning.
Read more about the conference we presented our research at here.
What would be the benefits of using CLIL in your classroom to teach English? Have you ever tried teaching other subjects in English? How can you use the Multiple Intelligence theory to select appropriate materials for your class? Please write in the comments below. I would love to hear your opinion!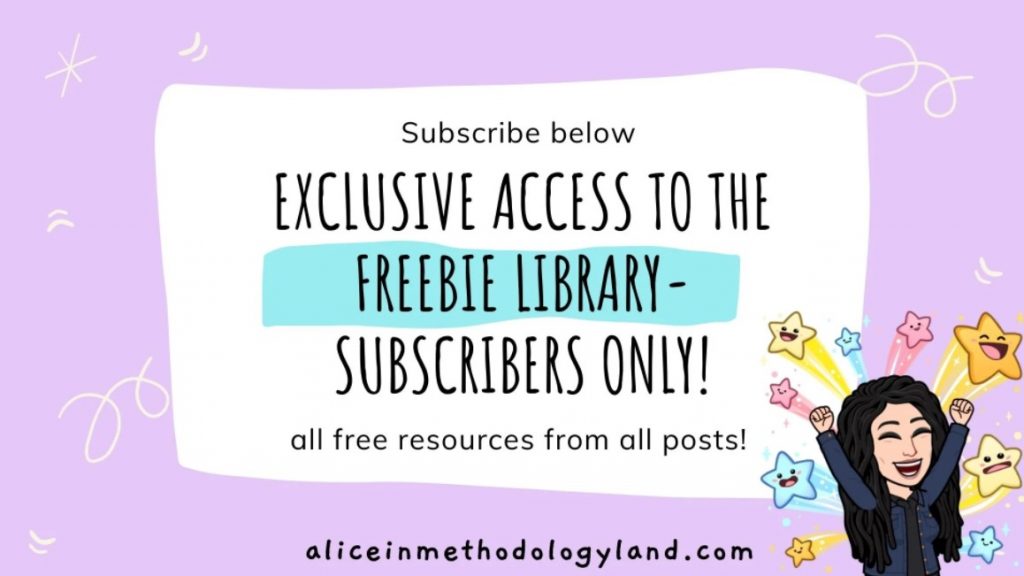 Click 

here

 to explore my store where 99% of materials are forever free!
All the materials except lesson plans and 30+ page interactive activity books will be free FOREVER! Why? Because sharing is caring, and 2020 hasn't been kind to all of us. Please consider donating so I can keep making FREE materials for everyone and keep my website open for all of you.

Don't forget to leave a review when you download materials! It's just a minute of your time, and it means a lot to me.
P.S. The store and the freebie library are not the same thing – the freebie library has some extra materials like conference presentations and webinar recordings which are not available in the store ✨
The subscription link for the store is below my bio in every post. ?