Hello, my dear colleagues! In this post, I will summarize my reflections after teaching six public webinar-based lessons for children on Preply. I was proud to be one of the few tutors selected to do these webinars among 4000+ tutors who are teaching English on Preply. The lessons were free for the children, but the tutors were paid, despite the fact that we all applied to teach for free, as volunteers. Preply decided to pay for the lessons, probably as a reward for our desire to give back to children who are in need of learning opportunities at the moment.

Read more about the webinars in general in the link below.
The lesson flow & class moderation
The lesson was based on communication, specifically using written communication, as in all webinar-based lessons.
When it comes to classroom management, it is essential to acknowledge the presence of all students in the webinar. This is accomplished by reading their answers from the chatbox frequently, praising them, and reading their names. The students are incredibly active, and I get around 100 messages per minute! If this happens in your large group lesson, make sure to praise the students by their names equally so that you do not forget anyone.
Preply supplied the lesson materials, and there were around 60 students present.
Activity examples – Screenshots of some pages in the presentation
As you can see in the screenshots, we discussed Disney movies, and the children were excited each time I turned a new page because they couldn't wait for their favorite movie to come up!
I didn't use any additional props in this lesson, only my knowledge, and love for Disney movies!
In this lesson, we learned about:
Different kind of characters in stories and fairy tales;
History of Disney movies;
Summary of various popular Disney films;
Using the prediction skills in the text to guess the information;
Reading comprehension.
Watch the lesson recording below
What do you think about the webinar-based lessons with large groups? What are your classroom management tips? Please write down in the comments. I would love to know your opinion!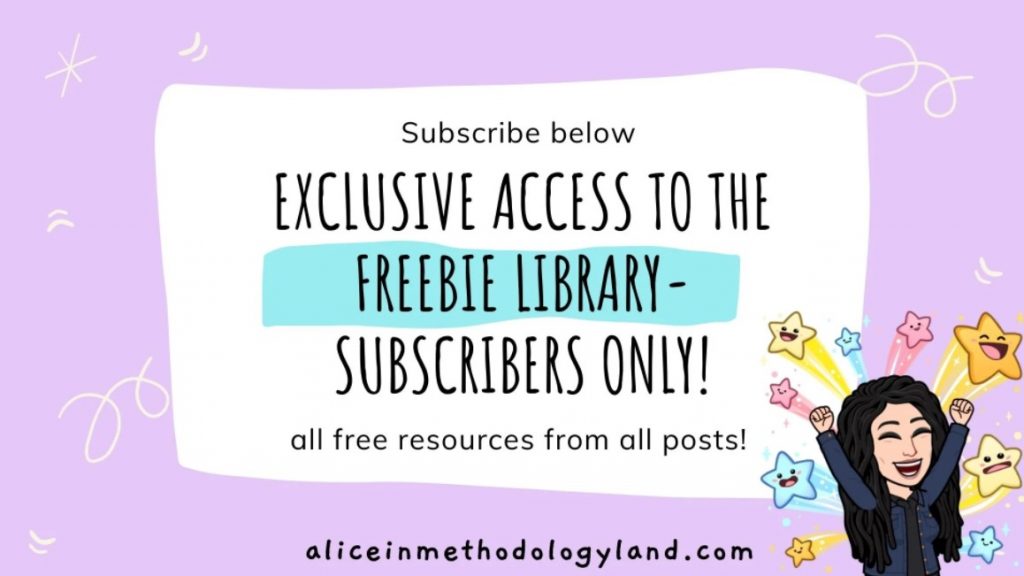 Click 

here

 to explore my store where 99% of materials are forever free!
All the materials except lesson plans and 30+ page interactive activity books will be free FOREVER! Why? Because sharing is caring, and 2020 hasn't been kind to all of us. Please consider donating so I can keep making FREE materials for everyone and keep my website open for all of you.

Don't forget to leave a review when you download materials! It's just a minute of your time and it means a lot to me.
P.S. The store and the freebie library are not the same things – the freebie library has some extra materials like conference presentations and webinar recordings which are not available in the store ✨
The subscription link for the store is below my bio in every post. ?