Hi, everyone! To celebrate Earth Day, we see many activities being shared around. Amazingly, so many educators are joining in every year – I am pleased about the activities for young learners, including nature crafts.
We tend to celebrate Earth day once per year, and in most cases, we celebrate Earth day without including nature in your classroom.
We are talking about nature without actually talking about nature.
To celebrate (Mother) Earth day, I made a collection of nature crafts you can click on and get a direct link to the original creator's website.
Exploring nature and touching natural elements to awaken all of our senses might be a better way to introduce environmental awareness to young learners instead of discussing the bad things and what we can do to fix something.
Stop. Breathe. Touch. Enjoy. Appreciate.
A collection of nature crafts to appreciate our dear planet
Continue by exploring this post with 10 activities you can use online or face-to-face
What do you think about using natural materials in your ESL classroom? How about doing these fun nature crafts with your young learners? Do you have any activities that you would like to share? Please write in the comments or via the contact page. I would love to hear your opinion!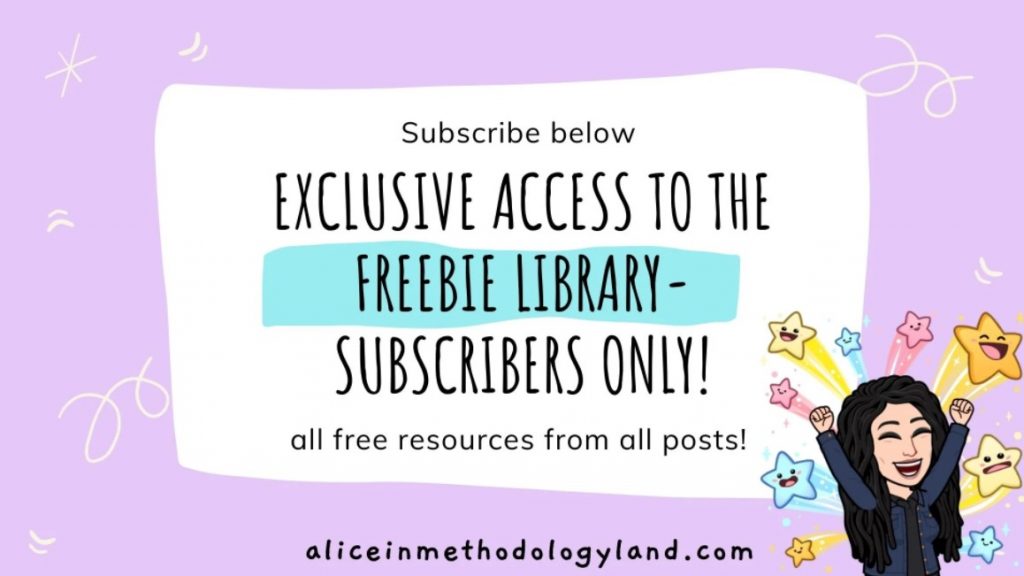 Click here to explore my store where 99% of materials are forever free!
All the materials except lesson plans and 30+ page interactive activity books will be free FOREVER! Why? Because sharing is caring, and 2020 hasn't been kind to all of us. Please consider donating so I can keep making FREE materials for everyone and keep my website open for all of you.

Don't forget to leave a review when you download materials! It's just a minute of your time, and it means a lot to me.
P.S. The store and the freebie library are not the same thing – the freebie library has some extra materials like conference presentations and webinar recordings which are not available in the store
The subscription link for the store is below my bio in every post.