Hello, my dear educators! Have you ever taken your young learners outside? Are you ready for some outdoor learning teacher training? Does outdoor learning frighten you and make you feel like it would never work in your classroom? If the answers to these questions are YES, then you are in the right place!
Abstract
In this 1-hour online training, we will explore the concept of outdoor learning in language teaching while also discussing many aspects of outdoor learning such as:
Pedagogical approaches to outdoor learning;
Safety measures;
Activities that can be adapted for every environment.
We will also see successful examples of outdoor learning LIVE! We will then share some tips on how to take students outside for the first time. To conclude the workshop, we will take one outdoor activity and give the participants some time to adapt it to their closest community. Finally, we will collect those activities, and they will be shared so that everyone can see and reuse that one activity in different environments.
After this interactive presentation the participants will be able to:
Understand the various pedagogical approaches to outdoor learning;
Apply the method to develop their own activities;
Adapt an outdoor activity to their closest community/climate;
Understand the basic safety measures;
Observe some outdoor activities live;
Learn how to be a moderator and an observer in an outdoor lesson.
The presentation will have a very young guest! You will be able to see some outdoor games and activities LIVE!
A very curious young learner will join our workshop! This guest will have some fun and explore the surroundings and follow my activities as we talk!
+BONUS: Free printables that can be used to help you kickstart your outdoor learning adventure (exclusively for participants!)
After the live workshop, you will have a chance to download some free printables to help you kickstart your outdoor lesson!
Apply for the workshop below to get the joining links – 2 pm Serbian time, GMT+2! (Please use Google to calculate your time zone, or use this link!)
Postponed until further notice! You will be informed via email when will the training take place!
*You can pay with any major credit card or PayPal. You will get the joining link and the ticket in 24 hours since the links need to be sent manually, but your place will be reserved automatically (this payment does not have the function of sending the tickets automatically). Please make sure to add an active email if you are paying with a credit card because that email will be used to send you the ticket.
**Certificates are provided and will be given at the end of the workshop, and they will not be sent via email later.
What do you think about outdoor learning in the ESL classroom & can some teacher training help you become more confident in an outdoor learning environment? Do you have any activities that you would like to share? Please write in the comments or via the contact page. I would love to hear your opinion!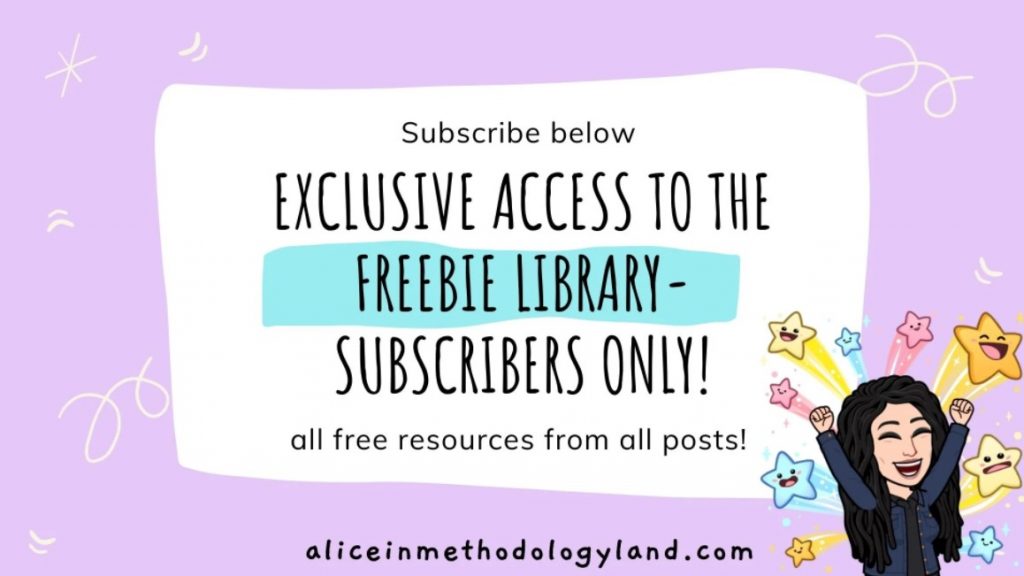 Click here to explore my store where 99% of materials are forever free!
All the materials except lesson plans and 30+ page interactive activity books will be free FOREVER! Why? Because sharing is caring, and 2020 hasn't been kind to all of us.
Don't forget to leave a review when you download materials! It's just a minute of your time, and it means a lot to me.
P.S. The store and the freebie library are not the same thing – the freebie library has some extra materials like conference presentations and webinar recordings which are not available in the store
The subscription link for the store is below my bio in every post.