Hello, my dear educators! Have you ever heard of postmethod pedagogy? The postmethod pedagogy presents a new view of the relationship between theory and practice. Kumaradivelu (2006) discussed the development of language teaching methods throughout the centuries. She stated that the methods developed from the language-centered methods to learner-centered methods, finally to learning-centered methods.
Postmethod pedagogy consists of three essential pedagogic parameters:
Particularity is the most important aspect of postmethod pedagogy because the teachers need to develop sensitivity to a particular group, their needs, problems, and also find solutions for those problems. This parameter is crucial in creating a context-sensitive language education.
Practicality relates to the teacher's ability to monitor and reflect upon their own methods in teaching, and decide which ones are effective and which methods should be avoided.
Possibility represents all the professional experiences teachers bring to their classrooms which are created in their social, economic and political environment.
What are the pedagogical indicators?
Pedagogical indicators are factors played by learners, teachers, and educators in planning and implementing classroom aims and activities. They consist of:
Postmethod learner is learning to learn by using different learning strategies. They develop their strategies through communication, research, collaboration and also incorporating learning strategies from successful learners. These strategies lead the learners in achieving their learner autonomy. Kumaradivelu (2006) states that there are two kinds of learner autonomy – the academic and the liberatory autonomy. ''If academic autonomy enables learners to be effective learners, liberatory autonomy empowers them to be critical thinkers.''
Postmethod teacher possesses the potential to not only teach but also act autonomously within the academic restrictions posed by the curriculum and the teaching institution. The postmethod teachers are able to break from such constraints and develop their own eclectic methods. Teacher's methods evolve over time, through continued development and self-reflection.
Postmethod teacher educator has the task to create conditions for the student teachers to acquire autonomy which will help them reflect upon their classroom experiences. This way, the student teachers can think and act critically in the classroom and they also continue with their teacher education, which is an ongoing dialogic and reflective process.
When we compare the postmethod with the TBI approach, we can conclude that it can be used in theme-based instruction and any instruction in general since the postmethod develops critical thinking, problem-solving and reflective autonomy. In the last
Reference:
Kumaravadivelu, B. (2006). Understanding language teaching: From method to postmethod. Mahwah, N.J: Lawrence Erlbaum Associates.
What do you think about applying the post-method pedagogy in your classroom? Do you have any experience that you would like to share? Please write in the comments or via the contact page. I would love to hear your opinion!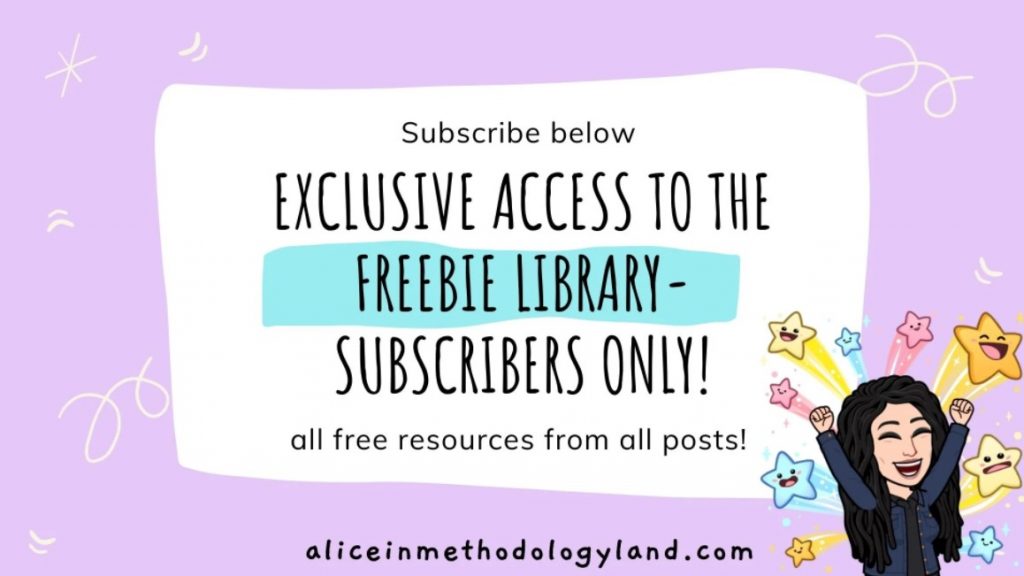 Click here to explore my store where 99% of materials are forever free!
All the materials except lesson plans and 30+ page interactive activity books will be free FOREVER! Why? Because sharing is caring, and 2020 hasn't been kind to all of us. Please consider donating so I can keep making FREE materials for everyone and keep my website open for all of you.

Don't forget to leave a review when you download materials! It's just a minute of your time, and it means a lot to me.
P.S. The store and the freebie library are not the same thing – the freebie library has some extra materials like conference presentations and webinar recordings which are not available in the store
The subscription link for the store is below my bio in every post.