Hello, my dear colleagues! I'm happy to have you here again today. In this video tutorial, we are going to discuss Quizlet, making vocabulary, and playing various games. You will see how can you use Quizlet in the introduction, assessment, or even in the practice part of your lesson.
How do I use Quizlet?
I use it to give the students tasks to revise before an actual test. I also use it not just for testing and assessment – I use it for brainstorming, aka prediction. For example, we just started a unit and we didn't cover any concepts. The students don't know what any of the concepts are, so we can use our prediction skills. I usually instruct my students to go through the sets and guess before we even start what are we going to talk about.
Watch the full tutorial for some digital pedagogy and practical tips
Has this Quizlet tutorial helped you gain more ideas on how to make your formative assessment more fun? What do you think about using interactive flashcards in your ESL classroom? Do you have any activities that you would like to share? Please write in the comments or via the contact page, I would love to hear your opinion!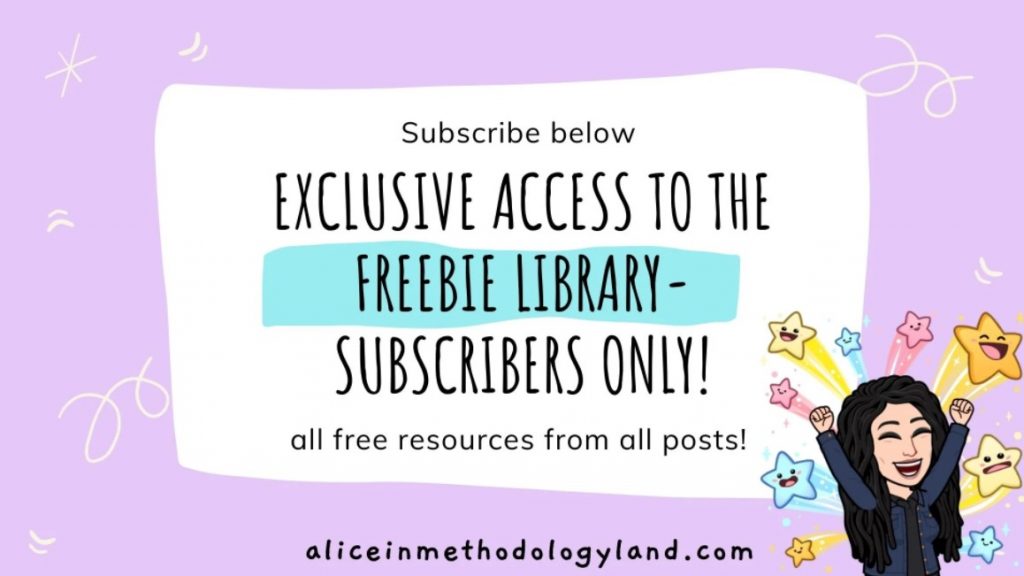 Click here to explore my store where 99% of materials are forever free!
All the materials except lesson plans and 30+ page interactive activity books will be free FOREVER! Why? Because sharing is caring, and 2020 hasn't been kind to all of us. Please consider donating so I can keep making FREE materials for everyone and keep my website open for all of you.

Don't forget to leave a review when you download materials! It's just a minute of your time and it means a lot to me.
P.S. The store and the freebie library are not the same thing – the freebie library has some extra materials like conference presentations and webinar recordings which are not available in the store
The subscription link for the store is below my bio in every post.