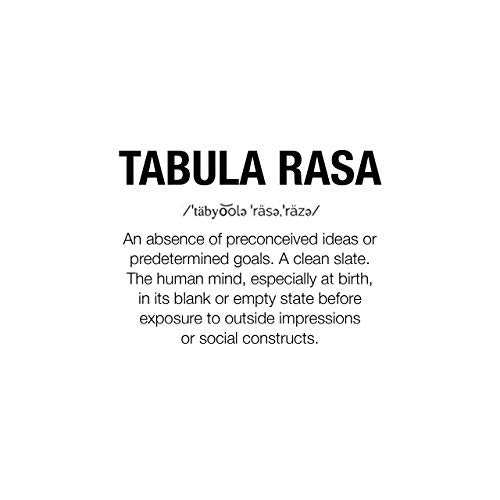 Have you ever felt like a tabula rasa and needed some quick no-prep ESL activities? Incidental learning and Inquiry-Based Learning are important because they give your students a certain amount of freedom, but what happens if you do not have a plan at all? Have you ever gone into the classroom without a clear plan of activities? Keep on reading to see how I managed to pull through a lesson like this.
I love reading research, and I enjoy learning about various teaching methods, so I always develop ideas quickly when planning my lessons. My colleagues always ask me where do I get my ideas. They are also always shocked when I say that my activity ideas come from theory. Knowing theory allows you to redefine it and get creative while also developing a learning environment around you.
How can we incorporate Inquiry-Based Learning in a high-structured curriculum?
A method that gives a lot of freedom to children is Inquiry-Based Learning. In this method, a teacher is a moderator, and the children are active learners. The teacher is there to lead the children through the discovery steps. Read this article on British Council Teaching English to read more about the Geo-Inquiry process. You will not actually act as tabula rasa here since you know the steps of Inquiry-Based Learning, but I think it counts as no planning since you will not have a clear plan.
I used Geo-Inquiry with my preschoolers when I was too busy preparing for a big conference. The activity fit perfectly into our environmental curriculum since it dealt with environmental issues. I posted a question, and children were asked to detect an environmental problem around the preschool. They discovered too much noise around the preschool, so we started researching where this issue appears the most and why. Inquiry-Based Learning is amazing because it promotes multiple 21st-century skills, and you can explore any topic. The lesson turned into a successful project, and it all happened completely naturally.
Here are the steps of the Geo-Inquiry process:
ASK – develop a Geo-Inquiry question;
COLLECT – acquire geographic information;
VISUALIZE – organize and analyze geographic information;
CREATE – develop Geo-Inquiry stories;
ACT – share Geo-Inquiry stories.
Even if you didn't manage to plan a lesson, certain steps and some no-prep ESL activities could help you. Here are the things you should know:
Know your classroom – It will be easy to plan a sudden lesson if you know your classroom. You know what resources you have at hand and what is already available in the room.
Know your curriculum – If you know the framework of your curriculum (and you must know since you made it), you know exactly which topics and skills you should focus on. By following your syllabus, you can see today's topic, and the outcomes and tasks should become clear.
Know your students – Conducting a lesson without preparation should only be done with students we already knoKnowinging the stude already have information about their learning gaps, aptitudes, likes and dislikes, air preferred learning styles. This can help us brainstorm activities the students will like.
Know your methodology – Every time I learn something new, I write reflections that help me remember what I learned. The same goes for teaching methodology – I have created a teacher portfolio with my favorite teaching methods, and I use it often. It is crucial to know at least basic teaching methods to plan an activity on the spot.
And a bit more things you should know:
Know your materials – I have a collection of books, pdf materials, and a big flashcard collection. Knowing that you have a lot of resources ready to be used instantly is crucial. Recycling old lesson plans is also a great idea. My pdf files are organized by subject and by topic so that I can use them anytime. Keeping a list of websites with educational materials in English is something every teacher should do as well.
Know warm-ups and activities by heart – After some time, you are bound to remember warm-ups and various activities by heart. So why not modify them to fit your theme and recycle some old activities?
Know your community – If you brainstorm an idea to take children outside, do some exploration, and follow the Inquiry-Based Learning approach, make sure to know your community. You need to know where all the important places are located, and you need to connect with people in the community if you want to take the children on a surprise visit to a bakery shop and see how bread is made behind the scenes. (Just an example.)
Know your limits – Knowing your limits is probably the most important thing when conducting a lesson without a plan. It can happen once in a while since we are all human, but it mustn't become regular.
To conclude
After seeing all the things you need to know to let yourself not have a lesson plan and enter the classroom as a tabula rasa, you will see that your teaching is already structured. Despite having no clear ideas on what to do, you entered the classroom.
Teaching without a detailed plan is a regular part of low-structured curriculums, and some freedom and student autonomy should be included even in the high-structured curriculums. Know that you are doing the best you can every day, and remind yourself that teaching an effective lesson without a detailed plan requires a lot of background knowledge and resource preparation you already did in the past!
Less can be more sometimes, but don't let the "less" in your classroom just stay "less" without the "more."
Have you ever stepped into the classroom with a blank mind and no lesson plan? What did you do when you realized that you need some no-prep ESL activities? What did you learn from this experience?
Write in the comments or via the contact page.
Resources for further reading:
BONUS! BONUS! BONUS!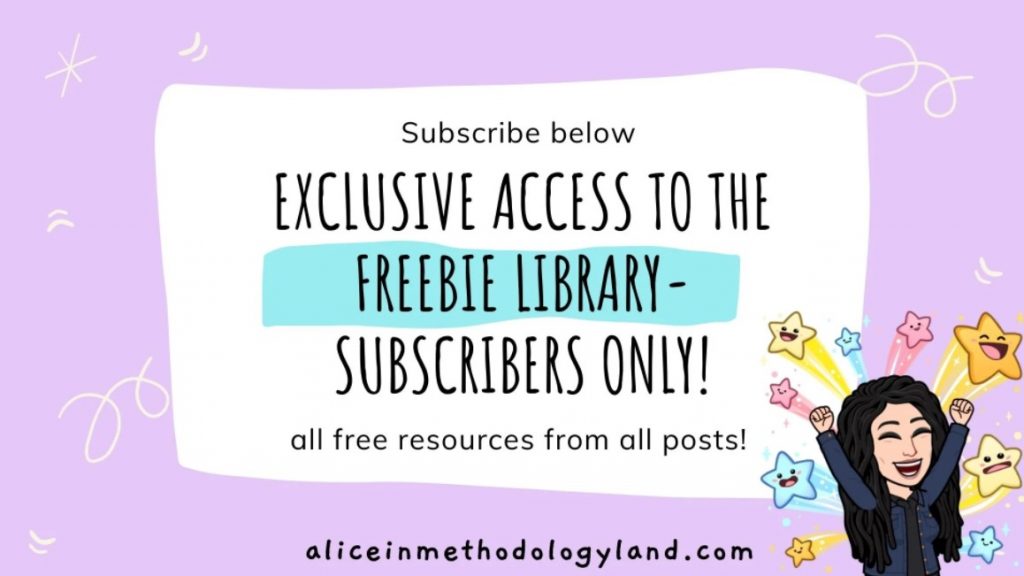 Click

here

to explore my store where 99% of materials are forever free!
All the materials except lesson plans and 30+ page interactive activity books will be free FOREVER! Why? Because sharing is caring, and 2020 hasn't been kind to all of us. Please consider donating so I can keep making FREE materials for everyone and keep my website open for all of you.

Don't forget to leave a review when you download materials! It's just a minute of your time, and it means a lot to me.
P.S. The store and the freebie library are not the same thing – the freebie library has some extra materials like conference presentations and webinar recordings which are not available in the store ✨
The subscription link for the store is below my bio in every post. ?