Our Cool Kids for Eco Beats project aims to develop environmental awareness in high school students in Novi Sad, Serbia. It started with a lesson about environmental pollution, followed by renewable resources and finishing with endangered species and recycling – aka we had a lot of fun activities! The workshop plan was developed following the official ImpactEco presentations, accredited by the Ministry of Education in Serbia. Then, we visited the Smart Gymnasium in two teams and conducted the workshop in the co-teaching format.
Let's explore these environmental pollution lesson activities!
Our environmental workshop started with a simple brainstorming – we created a mind map on the board around environmental pollution. The students were sharing their associations with the term, and we, as facilitators, guided them through the process. Before starting the brainstorming game, we decided on the student conduct rules during our workshop together as a class.
After a short presentation about the basics of environmental pollution, we played the game called "Thrash flow game". 10 student volunteers stood in front of the table. They had a task to line up following the countries in Europe through which the Danube flows. We used classroom objects and recyclables to show how the trash travels from one country to another.
The main questions were which country pollutes the most, and which country suffers the most? The point was to showcase that the waste is there even if we don't see it.
We presented water, ground, and air pollution, and then we discussed the consequences together. Next, we created a mind map of the consequences, which finally created a mind map of climate change results and effects. This part of the workshop connected all the information into one big learning block.
Throughout the whole workshop, whenever we presented a problem, the students brainstormed a possible solution.
Finally, to conclude our lesson, we played a quiz on Kahoot. We reviewed what we learned today, and by using a quiz, we increased student engagement. Sadly, we lost our Kahoot password, so we quickly organized two groups, and we did the quiz in an old-fashioned way!
To conclude this post about environmental pollution lesson activities
We had very little time and a lot of content to cover. Despite that, we managed to touch all important aspects of climate change and environmental pollution. The school doesn't use paper, and it recycles all plastic. Because of all this, the students already had a lot of knowledge, eager to learn more.
Stay tuned for the report of the second workshop! It was much more interactive, and it covered the topic of renewable energy resources.
What do you think about approaching the environmental crisis through interactive workshops? Is it possible to develop environmental awareness seamlessly through interaction? What are your favorite environmental pollution lesson activities? Let me know in the comments or via the contact page!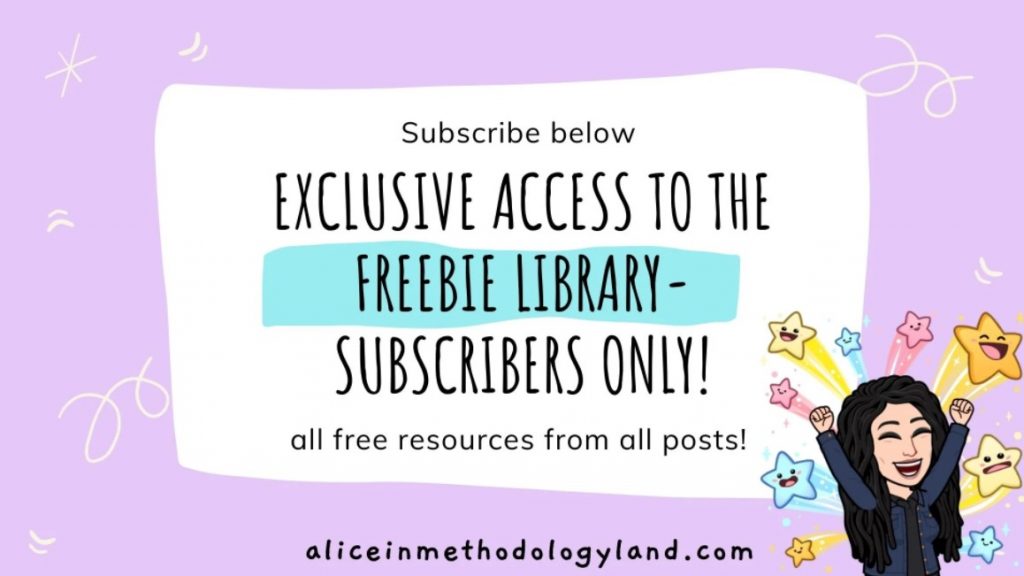 Click here to explore my store where 99% of materials are forever free!
All the materials except lesson plans and 30+ page interactive activity books will be free FOREVER! Why? Because sharing is caring, and 2020 hasn't been kind to all of us. Please consider donating so I can keep making FREE materials for everyone and keep my website open for all of you.

Don't forget to leave a review when you download materials! It's just a minute of your time, and it means a lot to me.
P.S. The store and the freebie library are not the same thing – the freebie library has some extra materials like conference presentations and webinar recordings which are not available in the store ✨
The subscription link for the store is below my bio in every post. ?