Hello, my dear colleagues! I am a big fan of guided writing, reading, bibliotherapy, and dramatization, as you may have noticed before. Unfortunately, books for children can be expensive nowadays, and the libraries in schools can be quite small, especially when it comes to books in English. I will list the websites and describe their functions shortly, as usual. Click on the name on the website to be redirected to it and enjoy these free online books for children.
I encourage all teachers to use these free resources and help develop little readers – open their doors to another world and be their guide on the reading journey.
Storyline Online is an amazing website where movie stars, singers, and other public personalities read and dramatize popular children's books. It is truly wonderful, and the dramatizations are very good. But, of course, everything is free.
StoryJumper has to be one of my favorite websites with children's books because children write the books! Most of the books have drawings, photos of children, and they are authentic and written with so much love! The books are interactive, and the pages can be flipped online. You can also order a printed hardcover of any book on StoryJumper. Since it is possible to create your own books and some given templates, the website is a real treasure.
A nice website with a lot of audio stories. The accent of the lady who is reading is nice, but as far as I could hear, she pronounces 't' and 's' too soft, so be careful which recordings you use. There are transcriptions for each story and song, and all of the recordings can be downloaded as mp3's.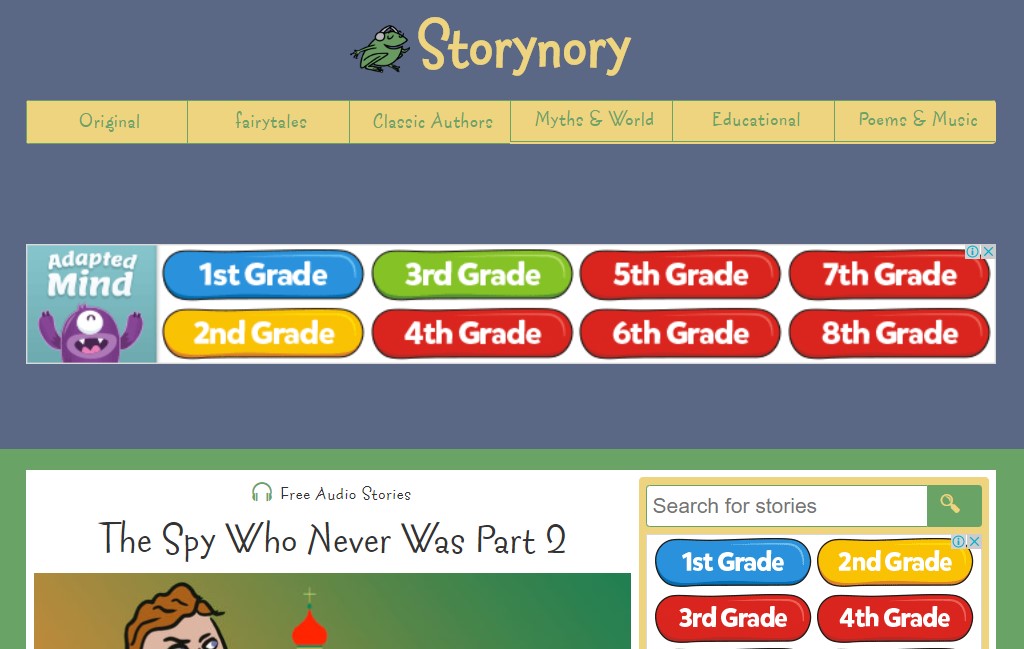 The free kids book website is a real treasure when it comes to free online books for children. They are available in pdf, and you can also read the book online and flip the animated pages. The story comes with possible questions for children and a summary to know the book's topic.
StoryPlace is a website for very young learners. The stories are completely animated, and the website offers videos, games, and even ideas for homework. These books for children are all free, and it is tough to find similar websites online. Usually, all of them offer a paid subscription.
Oxford Owl is such an amazing library of activities! There are e-pub books for kids, worksheets, advice for parents, methodological descriptions and steps, and much, much more. Amazingly, all of this content is free. Unfortunately, you need to create an account to use it.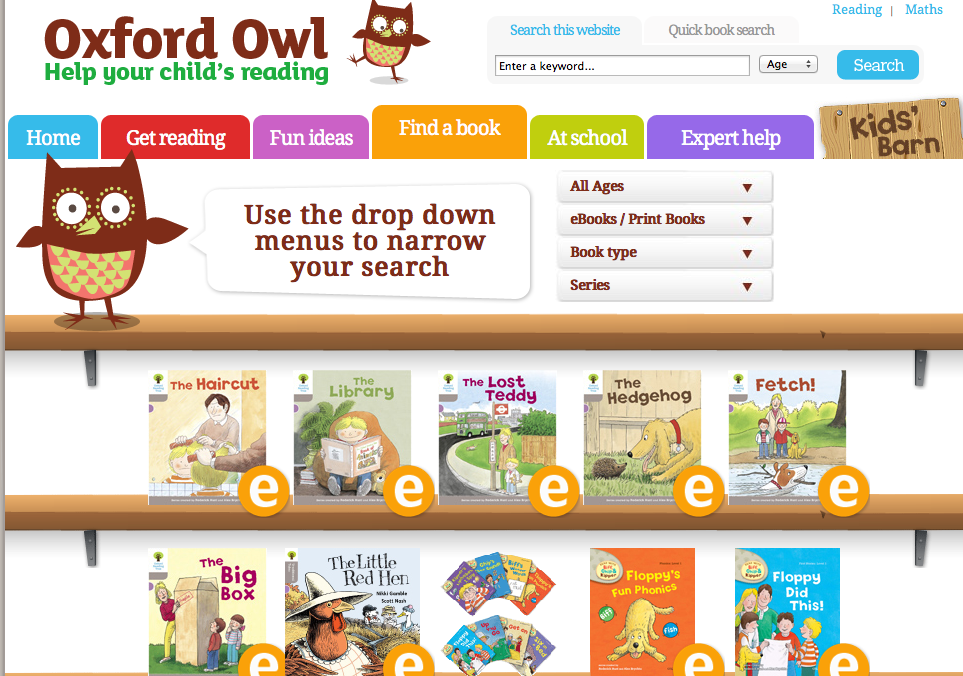 Storyberries has free, easily accessible collections of stories, comic books, fairy tales, and poems for children. You can also find audiobooks on the website, and volunteers create everything. The website offers both classic and contemporary stories. Themes organize the stories, and they are easily accessible. Finally, they offer a wide range of discussion questions to motivate children to discuss the story they just read.
Storybird is suitable for pre-teen students. It has amazing budding authors, and you can create and post your own books as well.
9 million writers in more than 100 countries around the world use Storybird to tell their stories. Read the best writers, publish your work, and get expert feedback from teachers, professional editors, and authors.

Info from Storybird
One of the most famous interactive and animated websites for young learners. It contains many different materials (as you can see in the screenshot), and the books are elementary and keep children active. Starfall also has a free curriculum you can use as a teacher or a homeschooling parent, not just online books for children!
There's more to StoryWeaver than just reading. It is also a first-of-its-kind platform that provides easy-to-use tools to create, adapt, and translate new stories for children. It's the ideal place for parents, educators, writers, translators, and illustrators to come together to weave new stories for children and help to create a pathway to nurture the next generation of readers!
GetEpic is truly amazing! It offers videos, ebooks, audiobooks, quizzes, tools, and ideas on how to use the content on the website.
With Epic, you can create profiles for your students and set up an online learning LMS connected to Google Classroom.
What do you think about these websites? Have you incorporated online books in your lesson plans before? Please write in the comments or via the contact page. I would love to hear your opinion!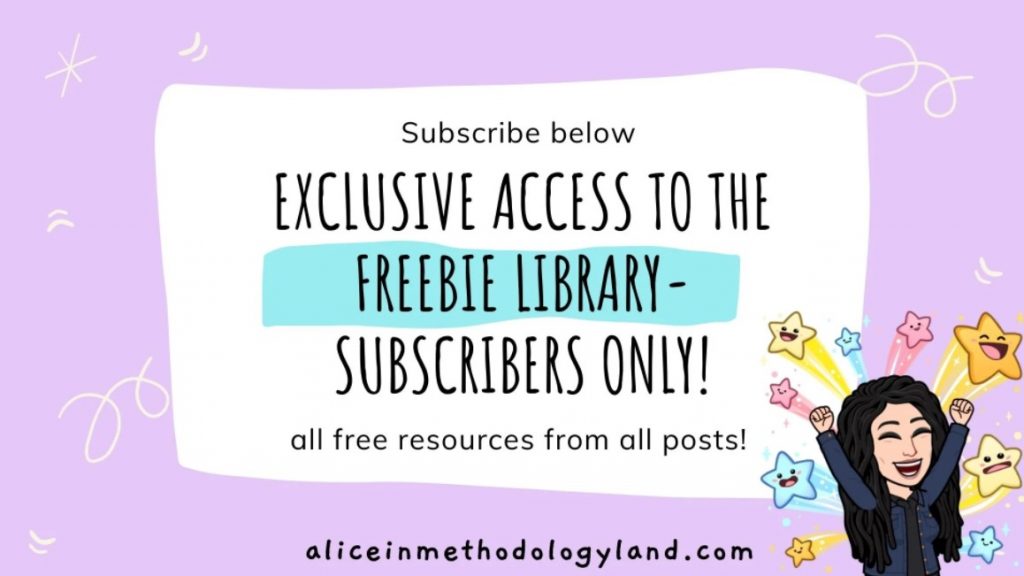 Click here to explore our materials corner where 99% of materials are forever free!
All the materials except lesson plans and 30+ page interactive activity books will be free FOREVER! Why? Because sharing is caring, and the past few years have not been kind to any of us. Please consider donating so we can keep making FREE materials for everyone.

Don't forget to leave a review when you download materials! It's just a minute of your time, and it means a lot to us.
P.S. The store and the freebie library are not the same things – the freebie library has some extra materials like conference presentations and webinar recordings which are not available in the store
The subscription link for the store is below the author's bio in every post.
*Our articles may contain affiliate links, which is one of the ways we keep our organization functioning, and we might earn a small commission on links, at no cost to you.