Hello, my dear colleagues! I'm super excited to announce that I am presenting at EdmodoCon Miami 2019! My topic is connected to Blended Learning and engaging students online.
Edmodo Con is a global professional development conference! You can attend it for free through your laptop or mobile device. Educators worldwide will share inspiring stories and practical strategies from the best in the education community. In addition, for a small fee, attendees can earn one graduate credit from Dominican University.
This year, EdmodoCon in Miami is centered on helping you discover valuable new resources for social and emotional learning, digital citizenship, and student engagement through three unique learning tracks.
A bit about EdmodoCon Miami 2019 and my Blended Learning presentation!
EdmodoCon 2019 is on Saturday, November 2nd, in Miami, Florida, from 9 am to 5 pm Eastern Daylight Time. Attend each session or just your favorite subjects.
We have two special keynote speakers who will join selected teacher speakers from all over the world.
You can earn one graduate credit from Dominican University for completing additional assignments related to attending Edmodocon 2019. Learn more about PD credit here →
EdmodoCon can be watched online via a Zoom Livestream. Or, if you can make it to Miami, we'd love to see you in person. Get all the details here. →
After you register for the webinar through Zoom, you'll automatically receive important updates about the conference. Follow the official Edmodo Con community page to learn more about the speakers,
Clear your calendar for Saturday, November 2nd, and make plans to watch Edmodo Con live! Register now for free. Presentation recordings will also be present shortly after the conference!
Most importantly, the title of my presentation is:
From Blended to Distance Learning: Engaging Large Student Groups Online
In short, I developed an interactive online facilitated IELTS course for more than 500 students. The course combines synchronous and asynchronous learning. By creating a collaborative learning environment, students can become peer-teachers and participate in the assessment.
The course consists of:
A diagnostic language test;
Separated modules for each live lecture;
Lesson recordings for revision;
Self-grading listening and reading tests;
Collaborative activities which consist of discussion, oral, written presentations and reflections.
Present educators will hear effective examples of classroom differentiation needed to create a large facilitated course for adult students. Most importantly, the participants will hear about the application of blended learning in an online learning environment. The present participants will also create an engaging course outline for their content area, along with course objectives and syllabus.
Join us in Miami on Edmodo Con live or via Zoom for some real teacher PD.
Have you ever attended a conference as a presenter? What is your experience with conferences? Write in the comments or via the contact page.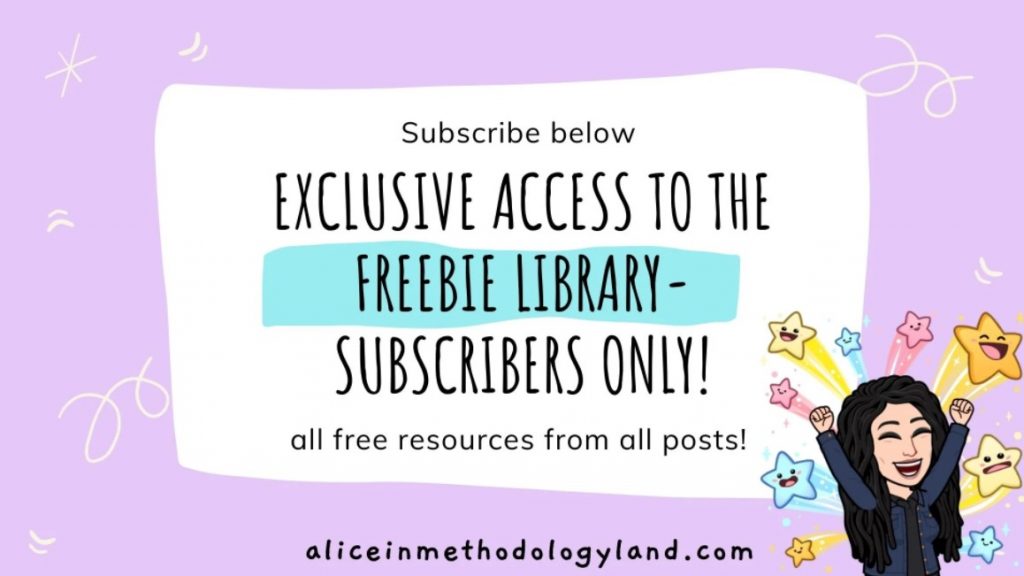 Click here to explore my store where 99% of materials are forever free!
All the materials except lesson plans and 30+ page interactive activity books will be free FOREVER! Why? Because sharing is caring, and 2020 hasn't been kind to all of us. Please consider donating so I can keep making FREE materials for everyone and keep my website open for all of you.

Don't forget to leave a review when you download materials! It's just a minute of your time, and it means a lot to me.
P.S. The store and the freebie library are not the same thing – the freebie library has some extra materials like conference presentations and webinar recordings which are not available in the store ✨
The subscription link for the store is below my bio in every post. ?