Have you ever heard that you can become a National Geographic Certified Educator? Keep reading this post to learn how and why you should do it!
Every educator has their own teaching style, and there are hardly two same teachers in the world. We follow the same teaching methodology, but we also have a chance to develop our skills in other areas. In areas where we are free to pursue our ideals. Keep reading this post to see how you can become a National Geographic Certified Educator!
Every school has that one teacher who loves music! Another teacher is a brilliant mathematician, and the third one runs a drama club. For me, that certain something is English and environmental education. I often feel eco-anxiety, and that is why I try to develop environmental awareness in my students. Ultimately, they will be the guardians of our planet.
At this point, I am a part of an eco NGO in Serbia, where I am free to share my passion among like-minded people. I also had a chance to visit a preschool in Sweden located next to a forest and peek in their environmental curriculum. Finally, my master thesis is connected to environmental education on a preschool level. All of this wouldn't be possible if I haven't completed the National Geographic Educator Certification course. This course was so amazing that it empowered me to truly include environmental awareness in my practice on such a deep level that it became a part of my personality.
This course will provide you with:
Professional development and recognition;
Connections and community with like-minded educators;
Relationships, resources, and perks with the National Geographic Society.
This particular certification seeks to inspire pre-K—12 formal and informal educators to teach, learn, and network in new ways.
The participants of the National Geographic Educator Certification course will:
Develop strategies for teaching about the world in innovative, interdisciplinary ways.
Cultivate an "explorer mindset" in their students that empower them to become change agents.
Engage with an online network of expert educators and support each other's professional growth during the program and beyond.
National Geographic Educator Certification consists of three phases. We can complete these phases at our own pace over three months. It takes approximately 20 hours to complete the course from start to finish. Below are descriptions of each phase and the approximate time it will take you to complete. Each phase had optional, one-hour webinars to welcome participants and share instructions.
Phase 1: Certification Workshop
Time Needed: Approximately 2-3 hours
In Phase 1, we had to submit three short reflection assignments and contribute to two discussions. Phase 1 is rooted in National Geographic's Learning Framework. The Learning Framework is built around attitudes, skills, and knowledge areas that encourage students to think like explorers.
Some of the topics we touched in the video or "content" corner were:
A Shared Mission.
Compose Your Personal Teaching Mission.
Understanding the Human & Natural Worlds.
Inspiring Students with National Geographic Explorer Stories.
Teaching Across Perspectives & Scales.
Teaching About the World.
The National Geographic Learning Framework.
Applying the Learning Framework.
Optional: Learning Framework Videos – Attitudes.
Optional: Learning Framework Videos – Skills.
This phase was packed with wonderful and inspiring content. I must say that it helped me greatly in planning my activities.
Phase 2: Classroom Activities
Time Needed: Approximately 5-7 hours
In this phase, I participated in peer review and could pair with a mentor or get feedback from course TAs. I had a mentor, and it was amazing! This phase also had a webinar, which I couldn't attend because of time zones.
Using what we learned in Phase 1, I designed and implemented two classroom activities in Phase 2. First, we had to teach our students about our interconnected world. Then, one lesson was connected to a National Geographic resource, and another was connected to a list of themes. After that, we also had to submit a reflection form for each activity.
We had to review the reflections of other participants, and our reflections were also reviewed! It was the first time I got useful peer-review feedback!
Phase 3: Capstone Project
Time Needed: Approximately 8-10 hours
In the final certification phase, we contributed to two discussions and submitted a capstone project and a community assignment. We needed to present how our chosen activities reflect the attitudes, skills, and knowledge of the NG Learning Framework. We also needed to explain how they fit in with our personal identity, values, or philosophy as an educator. The capstone submission was a multimedia reflection form. This multimedia reflection form included 2-6 photos of student work, a 2-6 minute video describing the impact, and a written reflection.
In this phase, the NG staff invited us to join the Certified Educator community. The educator community is so valuable and genuine! I still visit it whenever the newsletter highlights any interesting discussion.
The community was really helpful in this stage too! There were pages with technology tips explaining copyright and how to avoid showing student's faces. Educators were also sharing exemplary capstones from previous courses.
Here is my reflection video which describes the activities conducted in the "Perils of plastic" thematic unit with 3rd and 4th graders.
The videos were so inspiring that I actually shed a tear here and there. This is what lacks in most of the PD courses today. There is no true community, sharing, authentic content. We do not have a chance to apply our creations in practice, create a reflection, or get evaluated by a mentor.
Needless to say, I got a 5 in all the assessment categories. I am proud of this achievement very much! When you become a National Geographic Certified Educator, you will also get a letter. The letter contains a sleek magnetic badge, a name tag, and a high-quality vinyl sticker. Most importantly, the letter contains a gratitude letter from the director of National Geographic. All of these things were just cherries on top of a beautiful cake made to make all educators feel invaluable. I also forgot to mention that the course is 100% free.
To conclude
We also had a chance to start an "educator journal". I will share it with you below. It contains 5 full projects/thematical lesson plans, reflections, and a teaching mission that I really enjoyed writing.
This course inspired me to follow my instincts and use all the innovative methods in one thematic unit. It gave me tools to inspire students and build environmental awareness that extends beyond the classroom walls. It also showed us that we could make a change together. Activism is something we should all strive to improve in our local communities. This course inspired me to do all of the things I am successfully doing now. :)
Have you ever participated in a course that you felt was life-changing and empowering? How has that influenced your practice and personal life? Would you consider becoming a National Geographic Certified Educator? Write in the comments or the contact page. I would love to connect with like-minded educators!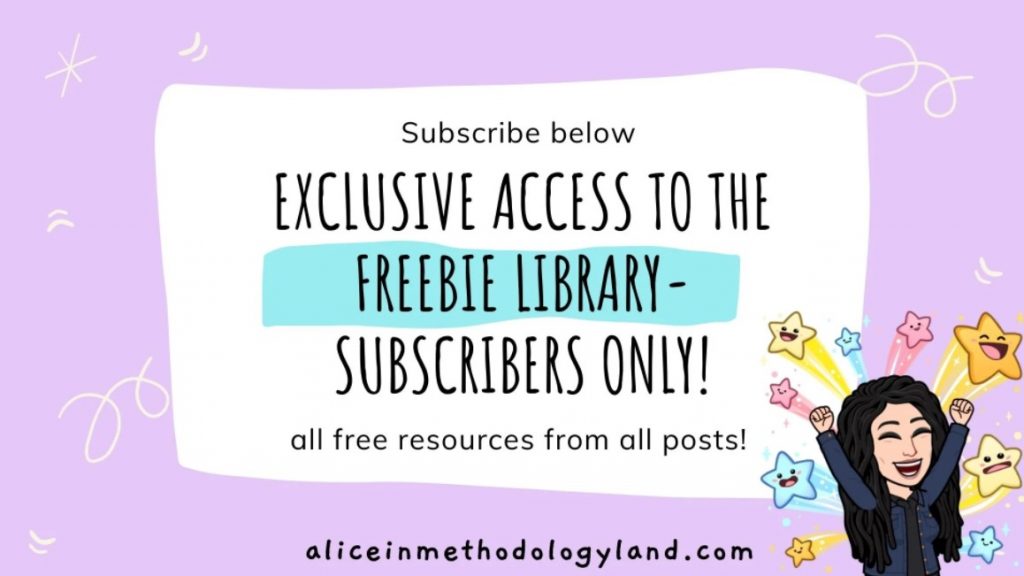 Click here to explore my store where 99% of materials are forever free!
All the materials except lesson plans and 30+ page interactive activity books will be free FOREVER! Why? Because sharing is caring, and 2020 hasn't been kind to all of us. Please consider donating so I can keep making FREE materials for everyone and keep my website open for all of you.

Don't forget to leave a review when you download materials! It's just a minute of your time, and it means a lot to me.
P.S. The store and the freebie library are not the same thing – the freebie library has some extra materials like conference presentations and webinar recordings which are not available in the store ✨
The subscription link for the store is below my bio in every post. ?