As a real enthusiast of storytelling, I've decided to create a storytelling-based learning curriculum which will be conducted in form of a workshop with a lot of activities based on the book by Dr Seuss called My Book About Me. Storytelling-based learning or narrative-based learning is not something we see in everyday practice. This method focuses on learning languages through literature, using storytelling at an early age. This curriculum is for 2nd, 3rd, and 4th grade.

Storytelling-based Learning as a Way to Promote Language Acquisition in Young Learners
Materials, classroom decoration and applications used
Materials needed: Activity book, cardboard, paper, printer, sketchnote, post-its, box, scissors, colored pencils, a printer.
Classroom preparation/decoration: Relaxing background music during the workshop. A sketch note on the blackboard and whiteboard.
Applications used: We use the Random name wheel to get to know the children and select their names randomly for activities.
Ice-breakers – Let's get to know each other!
1. Hello, hello, hello, what's your name song for introducing the children. The children were a bit reluctant to sing at the beginning, but they enjoyed it later. Singing and introducing is a very useful ice-breaker, but I will use drama get-to-know-each-other games when more children join in the next two workshops.
2. Raise your hand if…. and then listing regular and silly things, such as: Raise your hand if your feet smell! 😀 The children relaxed, laughed out loud, and they loved the game.
3. A twist on truth or dare – a box full of papers. Some describe the activity, and some pose get-to-know-you questions to promote TPR. We used the random name wheel to select a child who will draw the paper from the box, and the children were so excited and cheered! More fluent children were very helpful, and they translated and explained the activity to the other children. Here is the link for Wheel of Names, with some sample names inside.
Individual language level assessment with an interactive activity book
All students were assessed in the first workshop, and the assessment is based on their ability to use vocabulary, basic grammar, questions, and deduction. I used these two printable quiet books from EasyPeasyandFun to interactively assess their language level. The spring activity book was for girls, and the dinosaur one was for boys. I rarely buy any lesson materials, and I always design my own, but I loved this activity book and decided to make my own. I could see by their faces that they were thrilled and never saw a similar activity book before.
Storytelling – Dr Seuss -My Book About Me Activities
The storytelling was interactive, and this Dr. Seuss book is really a gem! Usually, I'm not fond of Dr. Seuss's books since some of them have racist motives, but this one was perfect since it works as a gap-fill oral exercise where children need to share things about themselves while they follow the story.
Workshop: Since this was our first workshop, it was all about introducing, and we made a personalized All about me bounty. The children drew, wrote, and decorated it. We added stickers to the bounties in the end and decorated our space. Unfortunately, I cannot remember where I downloaded the bounty since it was a long time ago, and I am sorry for not posting the source to the printable.
After-workshop game: Describing yourself with words from the sketchnote (adjectives)
While the test was in progress, other children played with educational toys to stay busy. Some of these toys include shape puzzles and an alphabet dry eraser book. The younger ones liked it, but older children finished really fast, so they played word games while waiting.
To conclude
To finish off, we tried to say goodbye with a twist on Hello to reuse vocabulary and introduce new lyrics:
Goodbye, goodbye, goodbye (name)
Goodbye, goodbye, goodbye
See you next week, see you next week,
Goodbye (name), goodbye (name), goodbye (name)!
The children were not in the mood to sing, so I hope to introduce this ritual in the next workshop.
There were only 5 children in the first workshop, and we already have 10 registered for the next one, so the number of children will keep growing. However, I set the limit to 15 to have quality work and use the space as best as we can.
Overall, I am very pleased! The children enjoyed it, and they are smiling in every photo, and the book by Dr. Seuss – My Book About Me was a hit – it allowed us to have some about my activities! Even the parents spoke in English when they picked them up, which is a big plus! I am really looking forward to our next workshop and continue with our storytelling-based learning! 🙂
What do you think about learning English in informal education? Do you like the concept of storytelling-based learning blended with crafting and a workshop? Do you think that this program can positively affect children's language level and 21st-century skills? Please write in the comments or via the contact page. I would love to hear your opinion!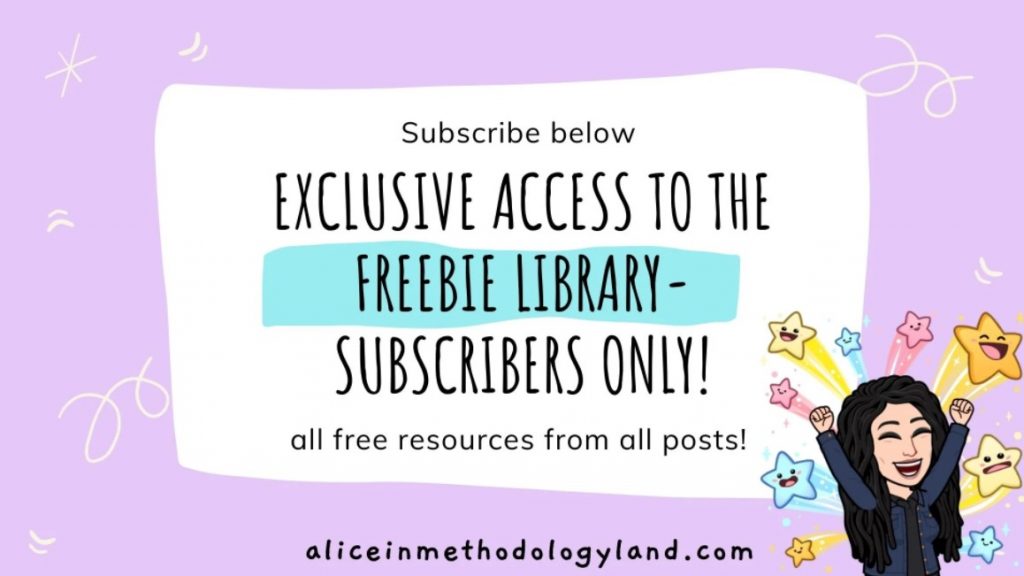 Click

here

to explore my store where 99% of materials are forever free!
All the materials except lesson plans and 30+ page interactive activity books will be free FOREVER! Why? Because sharing is caring, and 2020 hasn't been kind to all of us. Please consider donating so I can keep making FREE materials for everyone and keep my website open for all of you.

Don't forget to leave a review when you download materials! It's just a minute of your time, and it means a lot to me.
P.S. The store and the freebie library are not the same thing – the freebie library has some extra materials like conference presentations and webinar recordings which are not available in the store ✨
The subscription link for the store is below my bio in every post. 👇