The first lesson can be a nightmare for both teachers and students, and you need to prepare for the first online lesson with a new student! Many amazing teachers out there want to transition to online teaching but don't know where to start. They are also not sure how to conduct that infamous first lesson. This post may help you outline your teaching plan and methods before starting teaching, so keep on reading!
Here are some tips that may help you successfully prepare for the first lesson with your new online student:
Use diagnostic tests to find out more about your student's English level.
Before the lesson has even started, make sure to send a level test to your student. The student should do at least a grammar level test for you to see which structures should be your focus. You can assess the other language skills during the lesson. For example, you can make your level test In Google Forms and have a clear idea of the student's level.
Don't be afraid to describe your teaching style – I always prepare for the first online lesson.
Explain how to teach your students and break down the method in a language they can understand. For example, if you want to use Flipped Learning, but your student didn't go through the material you sent, they probably don't understand the significance of completing certain activities.
Make sure to understand what kind of learner your new student is
The Multiple Intelligence theory can help you with this. Most students think that they do not have a learning style, but most people do – this is their preferred way to study. You can use the MI theory and a test to discover the strongest intelligence in your student out of 9 Gardner's intelligences. (Take a look at the interactive presentation of the first lesson below to see an example of such a test.)
Offer students more than they expect
Do this not just because you want to present yourself positively but because additional engagement after the class offers such amazing opportunities for further learning. For example, other than having interactive homework, I offer 2 free group lessons monthly, where my students have to chance to meet and chat. I also offer a unique chance to connect in a private classroom on Edmodo, where I post different tasks and students comment and solve them while also communicating. Edmodo works like Facebook, only for learning.
Here is a screenshot of my Edmodo classroom. Notice that every student has his/her personal teaching portfolio on the left side.
Edtech should be your best friend.
Having lessons online wouldn't be possible without technology. Embrace it and use it to your advantage – there are tons of already made quality materials, and you do not have to plan every moment of your lesson. I use Edmodo, Quizlet, Off2Class, and EF class. Do not overuse edtech since it may overwhelm your students – the edtech in your classroom must be used seamlessly and with a proper method.
I use Quizlet to create an individualized vocabulary for all students and Off2Class and EF class for grammar lesson materials.
Keep the 40% vs. 60% speaking ratio during the first lesson – In the next lesson, your students' speaking ratio should jump to 70%, and the student should have a chance to speak more. The first lesson is there for both of you to share information, so take it slow. Try to monitor how much you speak and keep your speaking to a minimum – don't teach frontally and try to use your speaking time to elicit the answers from the student.
Use the positive correction – the sandwich method – Some correction is needed, but only when the student finishes their sentence. Make sure to embed the area of improvement between two positive feedbacks. Do not use words such as "NO", or "THAT'S NOT GOOD". Use "YOU SAID ______, BUT WE SHOULD SAY _____."
1 positive thing + 1 area of improvement + 1 positive thing = the sandwich method
To conclude
It's not all about money – Sometimes you won't like the student. Sometimes the student may not like you. All of this is perfectly normal, and neither side should get stressed about it. However, if there is a student you think won't have pleasant lessons with in the future, do not encourage this student to continue learning with you. I've had only 2 cases like this in the last 4 years – they are rare, but it happens. Your first online lesson is all it takes to help you decide what to do next.
I have been working through Preply for the past 3 years, and I have been extremely pleased with my regular students and the staff. If you are interested in using the platform, let me know, and I could help you join. I already helped many teachers create a successful tutoring profile on Preply!
Last, but not least, be POSITIVE and SMILE! Remember that the first lesson is stressful for the student as well. Think about it as a first date – you are there because the student liked you, your accent and qualifications. The student made the first move by inviting you to a lesson, and now you need to take your relationship to the next level. Sounds better?
You don't want this: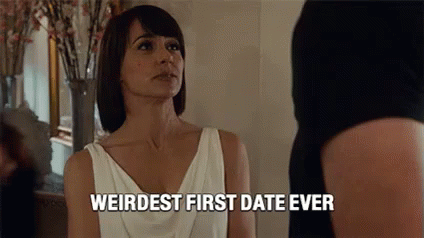 Or this:
Because what you really need to achieve by the end of the first lesson is this:
(Just not in a romantic way, of course!)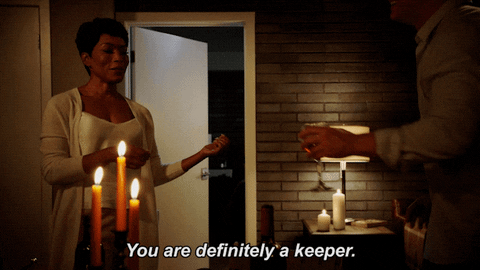 P.S. Take a look at this post if you are interested in seeing a presentation I created for an effective first online lesson!
Do you have a checklist or a trick in your sleeve to turn the first online lesson into a regular student, and how do you prepare? Do you prefer working for a company or acquiring your own students through advertising and social media? Let me know in the comments. I would love to chat!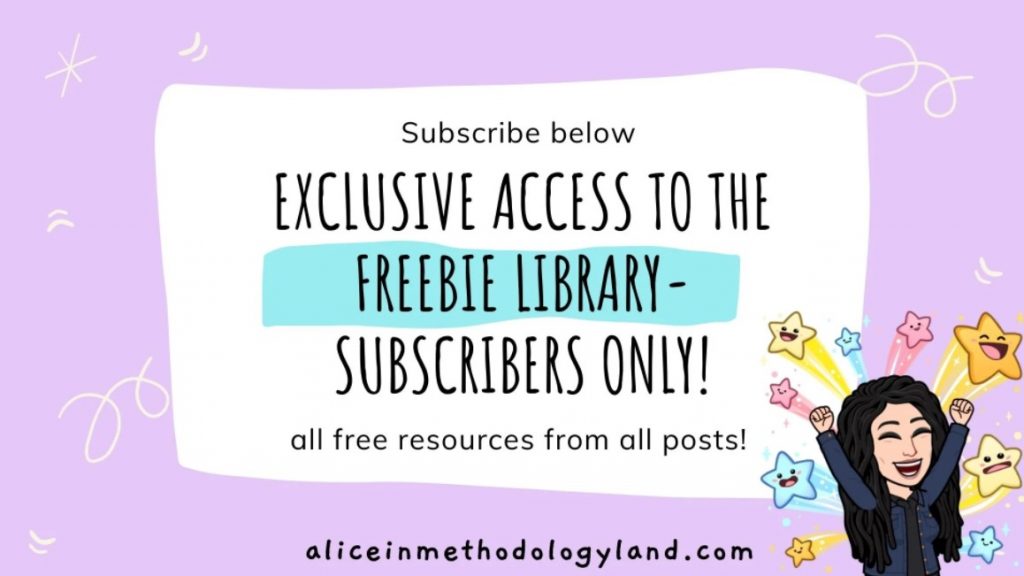 Click here to explore my store where 99% of materials are forever free!
All the materials except lesson plans and 30+ page interactive activity books will be free FOREVER! Why? Because sharing is caring, and 2020 hasn't been kind to all of us. Please consider donating so I can keep making FREE materials for everyone and keep my website open for all of you.

Don't forget to leave a review when you download materials! It's just a minute of your time, and it means a lot to me.
P.S. The store and the freebie library are not the same thing – the freebie library has some extra materials like conference presentations and webinar recordings which are not available in the store ✨
The subscription link for the store is below my bio in every post. ?