Hello, my dear colleagues! This will be a concise post to link some useful material from my materials website: basic communication flashcards for your online classroom!
The online communication flashcards have 18 large flashcards meant to help you navigate and have better classroom management in distance learning.
Cut them out, laminate, or stick them to cardboard to make them more sturdy and you are good to go! These flashcards should help organize your classroom better, and they contain large illustrations and large sight words.
P.S. Just like almost all my materials, this one is also free!
These are the words and the illustrations featured in the flashcards
You are muted;
Look;
Listen;
Circle;
Be silent;
Wait;
Breakout room;
Raise your hand;
Click
Ask
Answer
Write/type
Say
Repeat
Match
Read
Find
Draw
Make an account and download for free. Then, if you lose your files, you can always come back to download them again!
For single classroom use only – downloading a material gives you one classroom license.

Have you ever considered using some online classroom flashcards to improve your communication and classroom management? Which one do you use, and which ones do you need to work on? Write below or get in touch via the contact page if you have anything to add or say.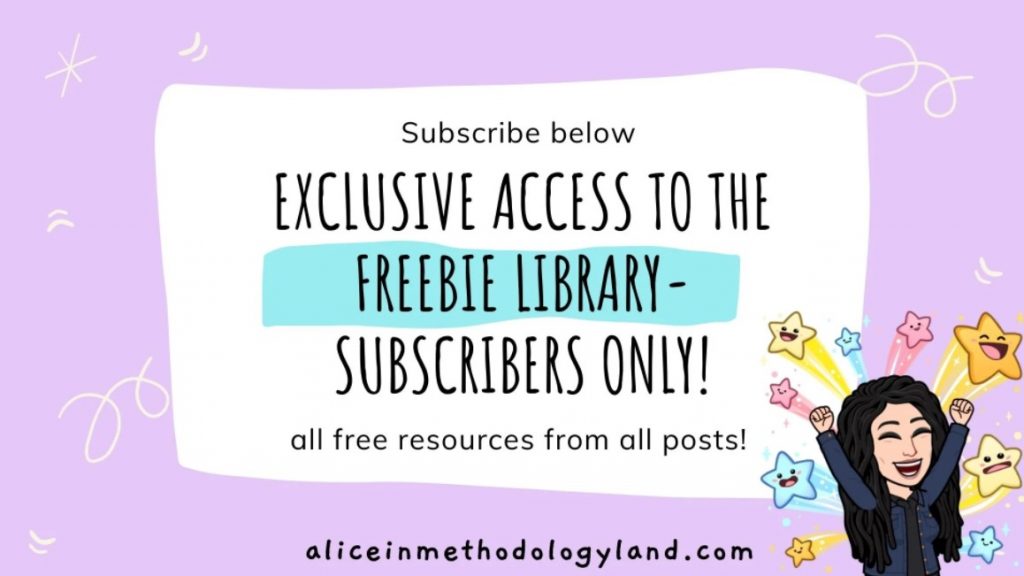 Click here to explore my store where 99% of materials are forever free!
All the materials except lesson plans and 30+ page interactive activity books will be free FOREVER! Why? Because sharing is caring, and 2020 hasn't been kind to all of us. Please consider donating so I can keep making FREE materials for everyone and keep my website open for all of you.

Don't forget to leave a review when you download materials! It's just a minute of your time, and it means a lot to me.
P.S. The store and the freebie library are not the same things – the freebie library has some extra materials like conference presentations and webinar recordings which are not available in the store ✨
The subscription link for the store is below my bio in every post. ?