Hello, my dear colleagues – this post is my official teacher review of Preply! As many of you already know, I am a teacher (duh, it's pretty obvious based on my website?), I have been teaching online on Preply for years, and I will tell you all about it in this review. I love the platform, and it has never failed me. Almost all my students were outstanding, and the support is always there to help you. (At least in my case.?)
I was approached last week by Bridge TEFL to share some insight into how Preply operates and help future teachers decide if they want to work on Preply. Read my full, honest review below!
Read more to find out WHY I ? BEING A TEACHER ON PREPLY – THIS IS NOT A SPONSORED REVIEW
How long have you been using Preply?
I started teaching online about seven years ago, and I've been using Preply since 2016. I am saying ''using'' not ''working'' at or for Preply because Preply is just a platform that does the marketing for you, gives you a payment gateway, and brings you, students. They do not employ you. You can set your own price, and there is no specific date when you get your salary. You can withdraw your money at any time. The situation is maybe different for the tutors who want to withdraw the payment for the first time (there is a waiting period), but after that, you can withdraw your money at any time.
Deciding who you want to teach, and who you DON'T want to teach!
You also have the right to refuse to teach any students if you do not enjoy teaching them. That is something you usually cannot do when you have a contract with a company. Also, if a student harrases you or you feel uncomfortable in any way, you can report it, and Preply will do a review on the case.
When did you start and what qualifications did they require?
When it comes to qualifications, they are not required. It seems perfect, but there is a catch. For example, I am a professional teacher with a B.Ed., and I am completing my M.Ed. at the moment. I am also working as a Head of Language Studies in an IELTS center in Nigeria. I work as a teacher trainer in multiple institutions & I am also a part of many U.S.A. embassy projects. With that in mind, I have an advantage over tutors who are not professional teachers. You don't need so much experience as I have. Still, the qualifications, experience, language/subject you want to teach (you can teach various languages and subjects) will impact your acceptance to teach on Preply.
Do you need to be a native speaker to apply?
You don't need to be a native speaker of the language you are speaking, but it all depends on what students are looking for at the moment. Sometimes students want a native speaker to chat with, and sometimes they want to study the language more seriously, so they will look for someone with teaching qualifications. If there is a demand for Spanish teachers, you will have a great chance of being accepted. However, if the platform is overflowed with English teachers, you may not be accepted. This is also fair to teachers because it would be unfair to keep accepting people while there are so many teachers without students. With that in mind, Preply does care about its tutors.
Have you used any other similar platforms or worked for any other online schools? Which ones?
When it comes to other online platforms, I've taught in Bibo Global Opportunity (Former DMM Ekkaiva & Engoo, now just Engoo). The salary was really, really low, but it was easier to get students there. Engoo is not as good as Preply, but I also gave it a positive review, and I spent 2 years there. It's great for beginner teachers with no experience!
Read my Bibo Global Opportunity (now ENGOO review below!) ?
How easy is the platform to use?
The Preply platform is easy to use, but it all depends on how tech-savvy you are – some tutors excel since day one, and some end up overwhelmed. On the other hand, I am also building websites and training teachers on distance learning, so for me, it is easy-peasy. When you are new, you will probably have some questions and doubts, but it will become easier after some time!
What is the payment like and how is it processed?
You can set your payment (your hourly rate), and you can withdraw it at any time, as I explained in the first question. Payment gateways include PayPal, Payoneer & Stripe. Preply takes a commission for the first lesson (you will not get paid), and then they take a small commission out of every lesson, so on average, they will take about 2-3$ from every lesson, depending on your set price. That is pretty cheap compared to many other platforms that charge large amounts of money to students and pay teachers almost nothing. In addition, there is a payment commission scheme where the commission decreases over time (the more you teach, the smaller it gets, and it stops at 18%).
How do students start learning with you?
The best thing about Preply is that when students buy lessons, they cannot buy for less than 8 hours. That means that you are really teaching someone, unlike in most Asian companies where you get a new student every lesson, and you never have the chance to get to know them and see what their needs are.
Do you get enough work for your needs?
I have plenty of regular students who have been with me for years, and I earn a very nice salary. Preply is very specific because the only person who decides how things are going to happen is YOU. If a student likes your personality and possesses enough knowledge in the eyes of a student, you will be a huge success. Aim for quality, not for quantity. Preply recently provided materials for English (maybe some other languages as well), but you are not obliged to use them.
Where in the world are your students from? Is there greater demand from any particular regions?
My students are from all over the world – literally from all the continents. There maybe is particular demand from some regions, but there is no way to find that out. I think that there may be many students from Russia, but I cannot say for sure.
Are there any downsides to it?
Well, every single job out there has some disadvantages. I have no issues with Preply as a teacher, and this is a fairly positive review, but I can safely say that it's not for everybody.
If you prefer the platform to find your students, then Preply is not for you.
If you do not like the commission model, then Preply is not for you.
Finally, if you are not independent enough as an online teacher and are unsure how to pitch yourself and your skills to students, you will probably not get booked at all.
It may sound harsh, but that is the reality – all of these examples came from tutors' opinions and complaints from the unofficial and official Preply group on Facebook. (I suggest that you join it so that you can see what other people think.)
If you are looking for a quick buck where you don't need to make a lot of effort, then maybe it's better to apply to work for a company that fills your schedule with one-time students.
I also collaborated with Preply in other ways
I hosted a professional development webinar for Preply on teaching young learners online, and I was selected to teach public webinars for children when the pandemic started!
To conclude this review on a positive note – I RECOMMEND PREPLY TO ALL TEACHERS WHO CAN SELL THEIR SKILL AND WHO ARE GOOD CURRICULUM/LESSON PLAN DESIGNERS ?
You need to have good communicative skills and present yourself in the best light possible. Some of these skills come from experience, some from your degree, and some from your life. There are plenty of tutors without a degree who demand the platform because they have that something everybody aspires to. That being said, Preply and Italki will only provide you with a profile and a space to present yourself to potential students. What happens when they contact you and when they come to the first class – it's entirely your responsibility, and that's your time to shine.
*A lot of posts on aliceinmethodologyland contains affiliate links. So if you click on some links, I may earn a small commission at no cost to you.
Interested in teaching online? Look for a job on Jooble!
If you are interested in finding an online position quickly, jooble.org is an amazing website where you can explore online positions around the world. You can create an account for free, apply directly on the website and also follow companies you liked to receive future updates of new open positions.
Have you ever taught online? What are your experiences? Write in the comments or via the contact page if you want to share your experience or do a Preply teacher review and have it published.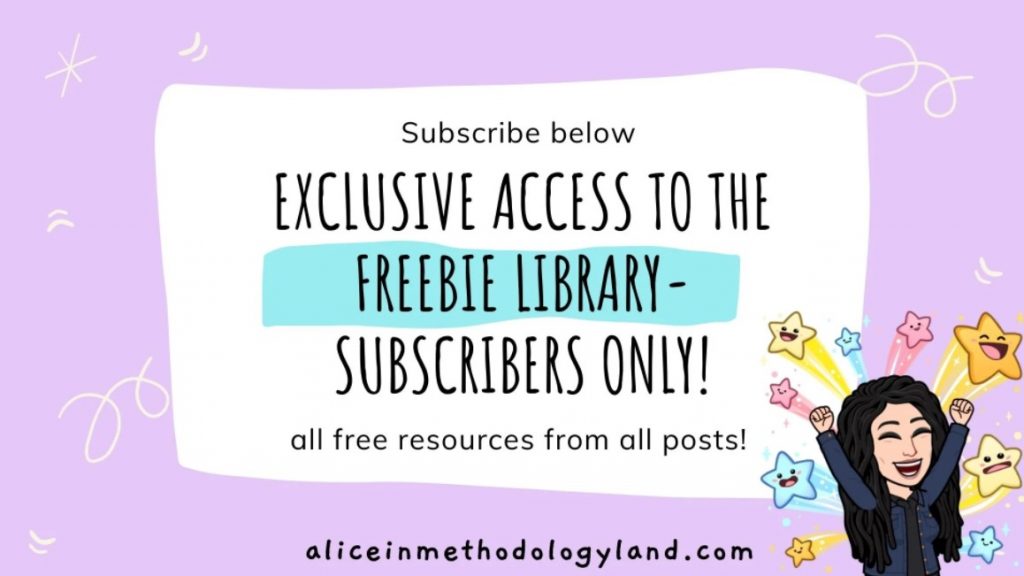 Click

here

to explore my store where 99% of materials are forever free!
All the materials except lesson plans and 30+ page interactive activity books will be free FOREVER! Why? Because sharing is caring, and 2020 hasn't been kind to all of us. Please consider donating so I can keep making FREE materials for everyone and keep my website open for all of you.

Don't forget to leave a review when you download materials! It's just a minute of your time, and it means a lot to me.
P.S. The store and the freebie library are not the same thing – the freebie library has some extra materials like conference presentations and webinar recordings which are not available in the store ✨
The subscription link for the store is below my bio in every post. ?