Even though emergency remote teaching offers no time for conducting teacher professional development without pressure, that does not mean that you cannot still develop your online classroom flow in a matter of days. Keep reading this post to see how you can set up a classroom on Edmodo or Class Dojo.
ARTICLE OF THE WEEK IN JUNE 2020

What is a broken distance classroom?
Everything can be achieved with the effective use of proper tools, even if you are not tech-savvy and live on another continent. The most important step is to use a proper combination of tools to not develop a broken distance classroom. A broken or incomplete distance learning classroom is a classroom that is not effective because important aspects are missing. These aspects are:
LMS platform – Learning management systems serve as a way for you to build courses easily, complete the assessment, and communicate with your students asynchronously in one place;
Content creation tools for interactive and engaging material creation;
Assessment tools (often already integrated into the LMS);
Communication tools (often already integrated into the LMS);
Synchronous learning app for live lessons.
As you may notice, three out of five important tools are integrated within the LMS. Most importantly, when you learn how to use one LMS, you will learn how to use all of them. Below are the steps of setting up your classroom effectively through Edmodo (for teenage and adult students) and Class Dojo (for young and very young learners). 
The steps of setting up your classroom effectively through Edmodo and Class Dojo
Create your own classes
Both Class Dojo and Edmodo allow you to create your own classes. You can create posts just like on social media, along with tasks and assignments. The students can comment and attach different kinds of media, not just text. The classes are private, and you can create an unlimited number of classes.
Create small groups in your own class + student portfolios
To prepare students for group work or create individual student portfolios, you can create small groups within your class. Only the students added to these groups will be able to see the content. You can also use the groups for specific topics, themes, submissions, or gamification. The students can reply to the comments and like both the comments and the replies.
Communicate only via the built-in message system
When you select an LMS, it will have an integrated message system. Motivate your students and parents to use it. By organizing your correspondence, you will avoid burnout and stress, and you will have less work.
Add parents to the students' accounts
Parents can join as well, and they can be connected to a specific student. However, they will only see the classroom posts and the progress and posts of their child. This is an easy way to include them in the learning process and keep all communication in one place.
Create folders in the classroom library by topics/week
One of my favorite Edmodo features is creating folders, just like you do on your computer. You can even connect Google Drive and OneDrive accounts and have all of your content right there, organized in groups. This will make the learning and the teaching process much easier since you can seamlessly share materials.
Upload lesson recordings to the classroom library
If you are teaching synchronous lessons on Zoom or Skype, you have integrated lesson recording options within the app itself. Make sure to record your lessons and upload them in designated lesson recording folders. Then, the lessons can be used by students who could not attend the live lesson and review the content before a test.
Assess your students formatively via polls, assignments, video, and audio answers
Edmodo offers plenty of different types of assessment, and your students might even enjoy being assessed for a change! For example, on Class Dojo, the younger students can submit a video, draw directly on the website, send a photo, and parents can help them with the text entry.
Assess your students summatively via assignments, and quizzes
Since Edmodo is for older students, it has functions to summatively assess your students, unlike Class Dojo, geared towards younger students. The assignments can include anything – from photo to audio and links, while the quiz option allows you to create drag and drop questions, multiple-choice, fill-in-the-blanks, multiple answers, and more.
Analyze their results easily
Every LMS has the assessment analysis page – they are just named differently. Both Edmodo and Class Dojo have those pages, and they can show you students' progress either individually or as a whole class. These pages also show you how many assignments you need to grade. The quizzes on Edmodo have been graded automatically, so you don't have to do anything!
Add badges to students' profiles
You can reward students with badges, which will show in their profiles both on Edmodo & Class Dojo. You can either use the ones that are already given or create your own. Badges are a great way to motivate students and assess them formatively.
Post daily tasks
To engage your students outside of the synchronous lesson, post one daily task every day. For example, you can upload a video with a Snapchat filter, audio, picture and ask them to complete a task by posting it in the comments. Motivate them to use different types of media to boost their digital literacy skills.
Complete wellness checks
Edmodo offers a special poll for checking the mental state of your students. You can create a wellness check in a few seconds, and the students can anonymously tell you how they feel that day. By using this information, you can adjust your teaching pace and content to their current mood.
Integrate all Google & Microsoft tools (especially Word/Google Docs and PowerPoint/Google Slides
Edmodo is integrated with all Google and Microsoft tools, so you can open everything inside Edmodo without downloading. Class Dojo is for younger students, so these options are not needed.
Flip your classroom seamlessly
When you set up your classroom flow, you will start to notice all of the ways you can use an LMS for flipped learning, blended learning, differentiation, and gamification. The next step would be to make posts/videos which could be used in flipped learning and set up a quiz that should be completed before the class. Your students will love that they have more time for communicating and researching in the class, and frontal teaching will be minimized.
Conduct teacher training in the same way
Use the same method and steps to conduct teacher training at your school. You can use Edmodo to train teachers about any topic by reusing the strategies you applied to develop your student classroom. This way, teachers can also see how engaging online communication can be and develop new ideas on using them with their students.
Use hashtags and search for communities you can follow. You can also learn new things and participate in passive professional development by reading posts your colleagues share. This is available only on Edmodo, so take advantage of the teacher community because it can be really helpful.
Help students install the app if they do not have the computer
Students who do not have a computer can install an app on any Android or iPhone and use the classroom fully, both on Class Dojo and Edmodo.
Create video tutorials so that you do not have to repeat how to use the platform constantly
To help yourself (not just your students), you have to set boundaries for communication. Teaching online gives the illusion of you being available 24/7, and everyone can write at any time, but you should be available only one hour per day to check the messages. Also, creating tutorials on how to use the platform can save you a lot of time. When students or parents ask you how something works, you can send them a video.
To conclude, I want to share a relatable quote: One platform to rule them all! However, by simplifying, you can achieve much more than by using many digital tools because digital tools do not guarantee quality instruction.
Additional resources
What are the features of the Edmodo app? + creating assignments & posts – short video tutorial
How to use Edmodo to organize professional development? – short video tutorial
Follow the reflection about teacher training on Edmodo to organize your own teacher training on any topic – Edmodo & Formative Assessment
Which LMS platforms do you use? Have you tried Edmodo or Class Dojo to create a classroom? Have you ever used them for teacher training? Write in the comments!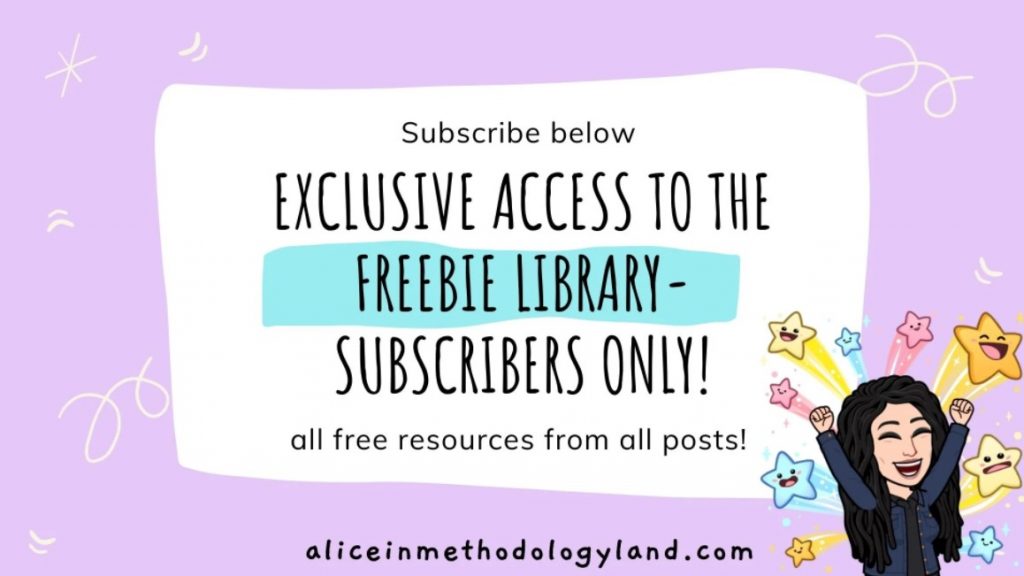 Click 

here

 to explore my store where 99% of materials are forever free!
All the materials except lesson plans and 30+ page interactive activity books will be free FOREVER! Why? Because sharing is caring, and 2020 hasn't been kind to all of us. Please consider donating so I can keep making FREE materials for everyone and keep my website open for all of you.

Don't forget to leave a review when you download materials! It's just a minute of your time, and it means a lot to me.
P.S. The store and the freebie library are not the same thing – the freebie library has some extra materials like conference presentations and webinar recordings which are not available in the store ✨
The subscription link for the store is below my bio in every post. ?